Faber Members & BookBar: New Voices 2023
£5. Join us for an intimate evening event for Faber Members at BookBar in London to introduce three of the brightest fiction stars of 2023 — Eliza Clark, Dizz Tate and Charlotte Vassell. Hear an exclusive excerpt from each forthcoming novel read by the author followed by a Q&A. Books can be pre-ordered on the night.
Maximum Events Attendees
25
Join us for this special event at BookBar in North London with three brand new Faber authors. Please note that there are only twenty-five spaces available.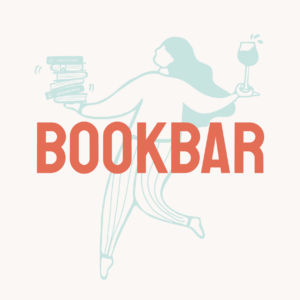 About the authors:
Brutes by Dizz Tate (published February 2023)
In Falls Landing, Florida – a place of theme parks, swampy lakes, and scorched bougainvillaea flowers – something is wrong. Sammy, the local preacher's daughter, is missing. But from their heat-blurred balconies, a gang of teenage girls has been watching. They know something, and they are about to discover more.
Dizz Tate was born in 1993 in London and grew up in Orlando, Florida. Her short stories have appeared in Granta, The Stinging Fly, Dazed and Five Dials. She won the Bristol Short Story Prize in 2018 and in 2020, she was longlisted for the Sunday Times Short Story Award.
Second novel (title TBC) by Eliza Clark (published July 2023)
On the night of Britain's Brexit vote in a deprived seaside town, sixteen-year-old Joan Wilson is tortured and set alight by four teenage girls. Eliza Clark's second novel explores the lead-up to this brutal killing via the contradictory accounts of her attackers and interviews with loved ones, interwoven with tales of the town's strange and dark history.
Eliza Clark was born in Newcastle-Upon-Tyne and now lives in London. Her first novel, Boy Parts, was published by Influx Press in 2020. Boy Parts has since been Blackwell's Fiction Book of the Year and Eliza was chosen as a finalist for the Women's Prize Futures Award for writers under thirty-five.
The Other Half by Charlotte Vassell (published January 2023)
A police procedural meets The Riot Club . . . Rupert's thirtieth is a black tie dinner at the Kentish Town McDonalds – catered with cocaine and Veuve Clicquot. The morning after, his girlfriend Clemmie is found murdered on Hampstead Heath, and all the party-goers have alibis. Naturally.
Charlotte Vassell studied History at the University of Liverpool and completed a Masters in Art History at the School of Oriental and African Studies, before training as an actor at Drama Studio London. Charlotte has also worked in advertising, as a head-hunter, and as a purveyor of silk top hats.
The event takes place at BookBar, 166 Blackstock Road, London, N5 1HA.
The capacity for this event is twenty-five people.
Nearest public transport is Finsbury Park and Arsenal Underground stations.
Your email confirmation serves as your ticket – we will have a list of names on the door.
Doors open at 6.30 p.m.
The event will last approximately ninety minutes.
Ticket price includes a glass of wine or soft drink.
You will be able to pre-order copies of featured books directly from BookBar.