We are temporarily only able to ship Faber Shop orders to addresses in the UK.
Date Published
15.04.2021
Delivery
All orders are sent via Royal Mail and are tracked: choose from standard or premium delivery.
***READ BY THE AUTHOR***

THE TOP FIVE SUNDAY TIMES BESTSELLER
A BOOK OF THE YEAR
ROUGH TRADE, THE TIMES, ROLLING STONE, CLASH, MOJO, UNCUT
The memoir of international music icon Richard Thompson, co-founder of the legendary folk rock group Fairport Convention.
'I encourage everyone to read this wonderful book.'
ELVIS COSTELLO
'Thompson could be said to be an English Dylan – only in some ways he's even better than that.'
GUARDIAN
Richard Thompson came of age during an extraordinary moment in 1960s Britain — as music began to reflect a great cultural awakening, the guitarist and songwriter co-founded Fairport Convention, ushering in the era of folk rock. An intimate memoir of personal discovery and creative intensity, Beeswing vividly captures the life of an international music icon in a world on the cusp of change
'Gripping . . . A quiet joy of a memoir.'
GUARDIAN

'Thompson writes exceptionally well . . . If you love music in all its myriad forms, you'll love this book.'
NEW YORK JOURNAL OF BOOKS

'An intimate, revealing tome, Beeswing is the voice of a figure at the heart of the British counter-culture.'
CLASH
'Perceptive, lyrical, amiable and seemingly effortless . . . required reading.'
CAUGHT BY THE RIVER
I encourage everybody to read this wonderful book . . . I listened again to the Fairport records, while reading the book, and its something it makes you want to do.
Elvis Costello
Honest in its self-appraisal, often very moving and sometimes extremely funny — this quiet joy of a memoir is just what you'd expect from one of the finest British musicians of the last 50 years.
Richard Williams
Richard Thompson is one of the world's great guitarists and songwriters, and with Beeswing Richard adds master memoirist to his long list of artistic accomplishments. Beeswing is a fascinating look at his formative years in the vibrant, vital London music scene of the 1960s.
Bob Mould
I found this book as inspiring as Thompson's music. I devoured and savoured it. It's one of the better musician biographies that I've read.
Steve Gunn
Thompson's unending fascination for the esoteric, combined with an essentially suburban mindset, drives his experience of the period . . . lively . . . Beeswing is a concise, appealingly modest memoir on that brief, idealistic time when British folk collided with rock and audiences did not run screaming in the opposite direction.
Will Hodgkinson, The Times
Gripping . . . affecting and enlightening . . . [a] quiet joy of a memoir, in which honesty and humour are burnished rather than dulled by a certain restraint.
Richard Williams, Guardian (Book of the Day)
Richard Thompson is a world-renowned singer, songwriter and guitarist, best known for his work in the folk rock group Fairport Convention. Rolling Stone named him as one of the Top 20 Guitarists of All Time. Thompson has received Lifetime Achievement Awards for Songwriting on both sides of the Atlantic, and is the recipient of an Ivor Novello Award. He was…
Read More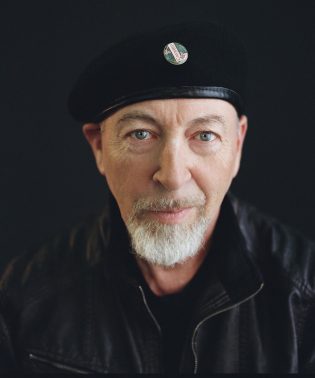 Also Recommended
Browse a selection of books we think you might also like, with genre matches and a few wildcards thrown in.