The Stubborn Light of Things
We are temporarily only able to ship Faber Shop orders to addresses in the UK.
Date Published
03.11.2020
Delivery
All orders are sent via Royal Mail and are tracked: choose from standard or premium delivery.
A SUNDAY TIMES NATURE BOOK OF THE YEAR
*Read by the author*
A nature diary by award-winning novelist, nature writer and hit podcaster Melissa Harrison, following her journey from urban south London to the rural Suffolk countryside.
'A writer of great gifts.' Robert Macfarlane
'The journal of a writer to compare to Thomas Hardy. Melissa Harrison is among our most celebrated nature writers.' John Carey, The Times
A Londoner for over twenty years, moving from flat to Tube to air-conditioned office, Melissa Harrison knew what it was to be insulated from the seasons. Adopting a dog and going on daily walks helped reconnect her with the cycle of the year and the quiet richness of nature all around her: swifts nesting in a nearby church; ivy-leaved toadflax growing out of brick walls; the first blackbird's song; an exhilarating glimpse of a hobby over Tooting Common.
Moving from scrappy city verges to ancient, rural Suffolk, where Harrison eventually relocates, this diary – compiled from her beloved Nature Notebook column in The Times – maps her joyful engagement with the natural world and demonstrates how we must first learn to see, and then act to preserve, the beauty we have on our doorsteps – no matter where we live.
A perceptive and powerful call-to-arms written in mesmerising prose, The Stubborn Light of Things confirms Harrison as a central voice in British nature writing.
A nature writer if ever there was one.
Ali Smith
A perfect bedside book, and Harrison makes an ideal literary guide: unshowy, sensitive and knowledgeable.
Andrew Holgate, Sunday Times, Best Nature Books of the Year
The journal of a writer to compare to Thomas Hardy … Melissa Harrison is among our most celebrated nature writers.
John Carey, The Times
Melissa Harrison's enchanting nature diary celebrates the hawthorn, the pigeons and the blackbirds that she sees around her in south London . . . Turning journalistic snippets into longform doesn't always work, but the effect in this instance is powerful, highlighting not only the importance of appreciating the beauty in our towns and cities, but also the need to recognise how much is being lost and destroyed in the countryside.
Patrick Galbraith, The Times
A nature diary that shows off Harrison's eye for the world around her and encourages the reader to look harder too. Illustrations by Joanna Lisowiec help make this a visual treat, but it's Harrison's way with words that will linger with you.
Teddy Jamieson, The Herald
Melissa Harrison is a nature writer and columnist for The Times, the Weekend FT and the Guardian. Her debut novel Clay (2013) won the Portsmouth First Fiction Award and was chosen by Ali Smith as a Book of the Year. Her second novel, At Hawthorn Time, was shortlisted for the 2015 Costa Novel Award and was longlisted for the 2016…
Read More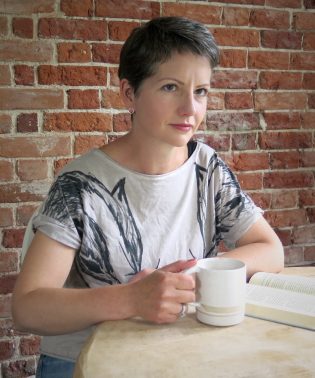 More books by Melissa Harrison
Also Recommended
Browse a selection of books we think you might also like, with genre matches and a few wildcards thrown in.