Faber Members get 10% off their first order
David Frye
In a colourful narrative of invasions, empires, kings, and khans, David Frye presents a bold new theory of civilization: walls haven't just influenced the course of history; they have profoundly shaped the human psyche.
We are temporarily only able to ship Faber Shop orders to addresses in the UK.
Date Published
02.10.2018
Delivery
All orders are sent via Royal Mail and are tracked: choose from standard or premium delivery.
For thousands of years, humans have built walls and assaulted them, admired walls and reviled them. Great Walls have appeared on nearly every continent, the handiwork of people from Persia, Rome, China, Central America, and beyond. They have accompanied the rise of cities, nations, and empires. And yet they rarely appear in our history books.
Spanning centuries and millennia, drawing on archaeological digs to evidence from Berlin and Hollywood, David Frye uncovers the story of walls and asks questions that are both intriguing and profound. Did walls make civilization possible? Can we live without them?
This is more than a tale of bricks and stone: Frye reveals the startling link between what we build and how we live, who we are and how we came to be. It is nothing less than the story of civilization.
This is history with all the eerie qualities of a short story by Borges: emperors wait for barbarians, labyrinthine complexes of walls are discovered in mysterious deserts. A haunting and brilliant achievement.
Tom Holland, author of Rubicon and Persian Fire
Frye's marvellous book—timed to coincide with the building of yet another engagingly hateful structure on our southern frontier—was a perfect delight. A mur de force, indeed.
Simon Winchester
Walls turns 5,000 years of history outside in. Instead of focusing on the centers of civilizations, he illuminates the boundaries where civilizations collide. From ancient Mesopotamia through Rome to the presidency of Donald Trump, Frye brilliantly crafts a unique view of history with valuable lessons for today.
Jack Weatherford, author of Genghis Khan and the Making of the Modern World
A provocative, well-written, and—with walls rising everywhere on the planet—timely study.
Kirkus
David Frye received his PhD from Duke University and currently teaches ancient and medieval history at Eastern Connecticut State University. The author of Walls, he has participated in several international archeological digs and has contributed to Military History, MHQ, Archeological Odyssey, and McSweeney's.
Read More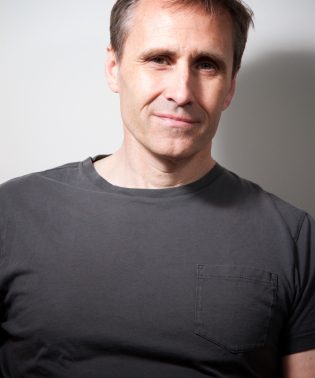 Also Recommended
Browse a selection of books we think you might also like, with genre matches and a few wildcards thrown in.