We are temporarily only able to ship Faber Shop orders to addresses in the UK.
Date Published
18.10.2018
Delivery
All orders are sent via Royal Mail and are tracked: choose from standard or premium delivery.
2016 Vineland
Meet Willa Knox, a woman who stands braced against an upended world that seems to hold no mercy for her shattered life and family – or the crumbling house that contains her.
1871 Vineland
Thatcher Greenwood, the new science teacher, is a fervent advocate of the work of Charles Darwin, and he is keen to communicate his ideas to his students. But those in power in Thatcher's small town have no desire for a new world order. Thatcher and his teachings are not welcome.
Both Willa and Thatcher resist the prevailing logic. Both are asked to pay a high price for their courage. But both also find inspiration — and an unlikely kindred spirit — in Mary Treat, a scientist, adventurer and anachronism.
A testament to both the resilience and persistent myopia of the human condition, Unsheltered explores the foundations we build in life, spanning time and place to give us all a clearer look at those around us, and perhaps ourselves. It is a novel that speaks truly to our times.
Kingsolver's meticulously observed, elegantly structured novel unites social commentary with gripping storytelling…Containing both a rich story and a provocative depiction of times that shake the shelter of familiar beliefs, this novel shows Kingsolver at the top of her game.
Publishers Weekly (Starred review)
As always, Kingsolver gives readers plenty to think about. Her warm humanism coupled with an unabashed point of view make her a fine 21st-century exponent of the honorable tradition of politically engaged fiction.
Kirkus (Starred review)
Exceptionally involving and rewarding…There is much to delight in and think about while reveling in Kingsolver's vital characters, quicksilver dialogue, intimate moments, dramatic showdowns, and lushly realized milieus…An enveloping, tender, witty, and awakening novel of love and trauma, family and survival, moral dilemmas and intellectual challenges…
Booklist (Starred review)
Barbara Kingsolver's books of fiction, poetry and creative nonfiction are widely translated and have won numerous literary awards, including the Women's Prize for Fiction, awarded to The Lacuna; Flight Behaviour was also shortlisted. She is the founder of the PEN/Bellwether Prize, and in 2000 she was awarded the National Humanities Medal, her country's highest honour for service through the arts.…
Read More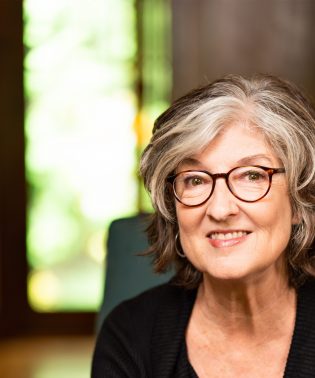 More books by Barbara Kingsolver
Also Recommended
Browse a selection of books we think you might also like, with genre matches and a few wildcards thrown in.