We are temporarily only able to ship Faber Shop orders to addresses in the UK.
Date Published
15.03.2022
Delivery
All orders are sent via Royal Mail and are tracked: choose from standard or premium delivery.
THE TIMES TOP 10 BESTSELLER
SHORTLISTED FOR THE WAINWRIGHT PRIZE
Drowned. Buried by sand. Decimated by plague. Plunged off a cliff.
This is the forgotten history of Britain's lost cities, ghost towns and vanished villages: our shadowlands.
'A beautiful book, truly original . . . It is a marvellous achievement.'
IAN MORTIMER, author of The Time Traveller's Guide to Medieval England

'Well researched, beautifully written and packed with interesting detail.'
CLAIRE TOMALIN
'An exquisitely written, moving and elegiac exploration.'
SUZANNAH LIPSCOMB

'Consistently interesting . . . Green's passion and historical vision bursts from the page, summoning up the past in surround sound and sensual prose.'
CAL FLYN, THE TIMES (author of Islands of Abandonment)
Britain's landscape is scarred with haunting and romantic remains; these shadowlands that were once filled with life are now just spectral echoes. Peering through the cracks of history, we find Dunwich, a medieval city plunged off a Suffolk cliff by sea storms; the lost city of Trellech unearthed by moles in the Welsh Marches; and the ghostly reservoir that is Capel Celyn, one of the few remaining solely Welsh-speaking villages, drowned by Liverpool City Council.
Historian Matthew Green tells the extraordinary stories of how these places met their fate and probes the disappearances to explain why Britain looks the way it does today. Travelling across Britain, Green transports the reader to these places as they teeter on the brink of oblivion, vividly capturing the sounds of the sea clawing away row upon row of houses, the taste of medieval wine, or the sights of puffin hunting on the tallest cliffs in the country. We experience them in their prime, look on at their destruction and revisit their lingering remains later as they are mourned by evictees and reimagined by artists, writers and mavericks.
By exploring the lost causes and dead ends of history – places lost to natural phenomena, war and plague, economic shifts and technological progress – the precariousness of our own towns and cities, of humanity, becomes clear. Shadowlands is a deeply evocative and dazzlingly original account of Britain's past.
'An eloquent tour of lost communities.'
PD SMITH, GUARDIAN
'A haunting, lyrical tour around the lost places of Britain.'
CHARLOTTE HIGGINS, author of Under Another Sky
'A miraculous work of resurrection, stinging in a perpetual present'.
IAIN SINCLAIR, author of The Gold Machine

'Beautifully written.' SUNDAY TIMES
'Startling.' FINANCIAL TIMES
'Splendid.' THE HERALD
'Compelling.' HISTORY TODAY
'Excellent.' THE SPECTATOR
'Fascinating.' DAILY MAIL
'Accomplished.' CAUGHT BY THE RIVER
'Outstanding.' MIRROR
Shadowlands is so well researched, beautifully written and packed with interesting detail. Green is both historian and prophet, offering a warning we need to pay attention to . . . alarming and valuable.
Claire Tomalin
A beautiful book, truly original. Shadowlands is poetic history written with great literary flair, inquisitiveness, soul-searching and humanity. The part-travelogue, part-history approach conjures up a wonderful series of worlds lost, time passing and sympathy with the dead. It is a marvellous achievement.
Ian Mortimer, author of THE TIME TRAVELLER'S GUIDE TO MEDIEVAL ENGLAND
An exquisitely written, moving, and elegiac exploration of the dead ends and lost causes of history — a book to savour and cherish.
Suzannah Lipscomb
Here is that most mysterious of all journeys, into towns, coasts, settlements that no longer exist, but which — miraculously — are brought back to challenge us, to question our carelessness and neglect. A haunting work of resurrection, stinging in a perpetual present. Shamanic consciousness for the borderlands of memory.
Iain Sinclair, author of THE GOLD MACHINE
A haunting, lyrical tour around the lost places of Britain, from the Welsh village of Capel Celyn, flooded to bring water to Liverpool, to the once bustling town of Dunwich, now perished beneath the North Sea.
Charlotte Higgins
Superb. A beautifully written atlas of Ghost Britain, a summoning of places lost to memory, and a deft excavation of the void underlying myths of national identity.
William Atkins, author of EXILES
Dr Matthew Green is a historian, writer and broadcaster with a doctorate from Oxford University. He has appeared in documentaries on the BBC, ITV and Channel 4, and has written historical features for the Guardian and Financial Times. He is the founder of Unreal City Audio, which produces immersive tours of London as live events, podcasts and apps. He is…
Read More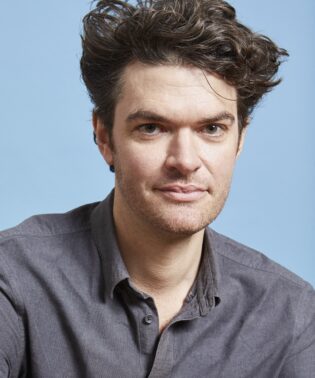 Also Recommended
Browse a selection of books we think you might also like, with genre matches and a few wildcards thrown in.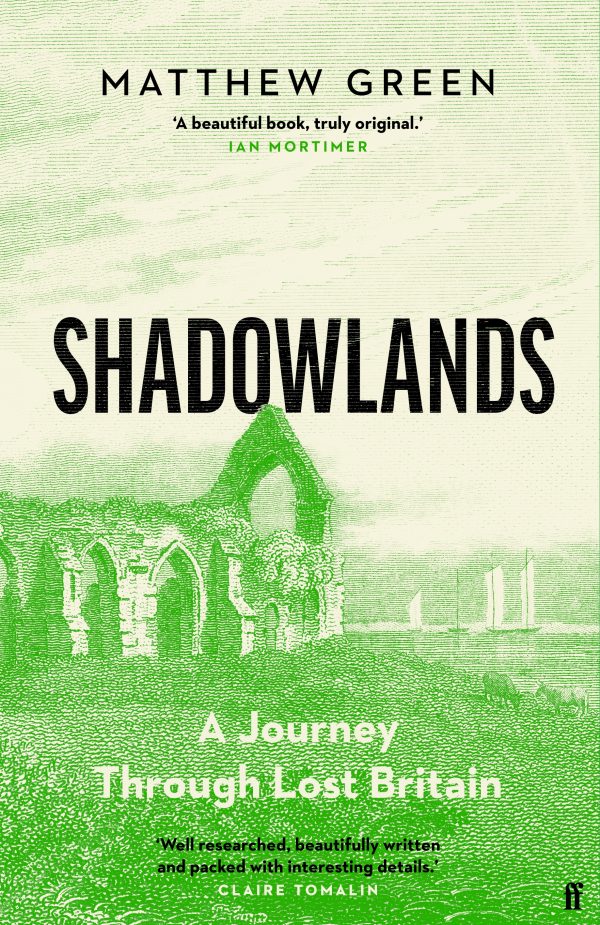 Behind the Book: Shadowlands
Read Matthew Green on Shadowlands: A Journey Through Lost Britain, the untold story of the hidden places that have slipped …