We are temporarily only able to ship Faber Shop orders to addresses in the UK.
Date Published
21.04.2016
Delivery
All orders are sent via Royal Mail and are tracked: choose from standard or premium delivery.
The hilarious feminist account of the female body by the award-winning comedian Sara Pascoe – read by the author
** PRE-ORDER SARA PASCOE'S NEW BOOK SEX POWER MONEY NOW**
'HILARIOUS' Daily Telegraph
'Brilliant' Frankie Boyle
Sometimes Sara Pascoe confuses herself. She gets wildly and pointlessly jealous. She spends too much time hating her bum. And you know what she hates more than her bum? Her preoccupation with her bum. She's had sexual experiences with boys she wasn't really into, but still got a post-coital crush on them. She's ruined brand-new relationships by immediately imagining them going into reverse.
There was so much about her behaviour that Pascoe wanted to understand. So she started researching what makes us – women – tick. And what she read made her eyes fall out of her face. Here is everything science has to tell us about love, sexuality, infidelity, boobs, periods, pubes, broodiness, and clever old fat. Merry Christmas and Hallelujah! Suddenly being a woman doesn't look like such a minefield after all.

Read for you by the author, Animal is entertaining and informative, personal and universal – silly about lots of things and serious about some. It's a laugh-out-loud investigation that helps us understand and forgive our animal urges and insecurities.
Sara Pascoe is a highly acclaimed comedian, writer and actor. Her extensive TV credits include the BBC solo stand-up special LadsLadsLads; BBC2's Frankie Boyle's New World Order, on which she is a weekly guest contributor; Comedians Giving Lectures on Dave, which she hosted; and the BBC2 sitcom Out of Her Mind, in which she plays the lead role. In September…
Read More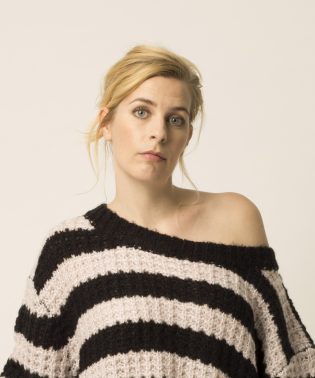 More books by Sara Pascoe
Also Recommended
Browse a selection of books we think you might also like, with genre matches and a few wildcards thrown in.