Faber Members get 10% off their first order
Francesca Wade
Five exceptional women; one London square. A spellbinding group biography by a luminous new talent.
We are temporarily only able to ship Faber Shop orders to addresses in the UK.
Date Published
24.12.2020
Delivery
All orders are sent via Royal Mail and are tracked: choose from standard or premium delivery.
A SUNDAY TIMES LITERARY NON-FICTION BOOK OF THE YEAR
A GUARDIAN BEST BOOK OF THE YEAR (AS CHOSEN BY AUTHORS)
**LONGLISTED FOR THE BAILLIE GIFFORD PRIZE**
**SHORTLISTED FOR THE RSL ONDAATJE PRIZE**
'Outstanding. I'll be recommending this all year.' SARAH BAKEWELL
'A beautiful and deeply moving book.' SALLY ROONEY

'I like this London life . . . the street-sauntering and square-haunting.' Virginia Woolf, diary, 1925
Mecklenburgh Square, on the radical fringes of interwar Bloomsbury, was home to activists, experimenters and revolutionaries; among them were the modernist poet H. D., detective novelist Dorothy L. Sayers, classicist Jane Harrison, economic historian Eileen Power, and writer and publisher Virginia Woolf. They each alighted there seeking a space where they could live, love and, above all, work independently.
Francesca Wade's spellbinding group biography explores how these trailblazing women pushed the boundaries of literature, scholarship, and social norms, forging careers that would have been impossible without these rooms of their own.
'Elegant, erudite and absorbing, Square Haunting is a startlingly original debut, and Francesca Wade is a writer to watch.' FRANCES WILSON
'A fascinating voyage through the lives of five remarkable women – moving and immersive.' EDMUND GORDON
It is a pleasure to fall into step with the eloquent, elegant Wade as she stamps the streets of literary London. I would give a copy to every young woman graduating from university and wondering who and how to be ... There is much to inspire.
The Times
The women's characters and situations leap off the page, helped by the kind of details – from interior decor to what they wore – that bring prose alive ... It is a measure of their vividness, and the depth of Wade's research, that these figures far outshine TS Eliot, DH Lawrence, Freud and Keynes ... Endlessly interesting, unshowy, tightly argued and large-hearted.
Guardian
In following the lives of these five extraordinary women, Francesca Wade pursues questions about love, community, friendship and intellectual work in times of crisis. A beautiful and deeply moving book.
Sally Rooney (author of Normal People)
Outstanding. I'll be recommending this all year.
Sarah Bakewell (author of At the Existentialist Cafe)
Very readable and enjoyable . . . vividly evoked.
Margaret Drabble, New Statesman
Francesca Wade takes group biography to a whole new level, exploring not just these five fascinating lives, but also a wider story of female autonomy in the early 20th century in this lucid and enlightening debut.
Lucy Atkins, The Sunday Times, 'Best Literary Nonfiction Books of the Year'
Francesca Wade has written for publications including the London Review of Books, Times Literary Supplement, Financial Times, Paris Review, the Guardian, New Statesman, Frieze and Prospect. She is outgoing editor of the White Review and a recipient of a Robert B Silvers Grant for Work in Progress and a 2020–21 Fellowship at the Leon Levy Center for Biography. Her first book, Square Haunting, was a Sunday Times Literary Non-Fiction Book of the Year, a Guardian…
Read More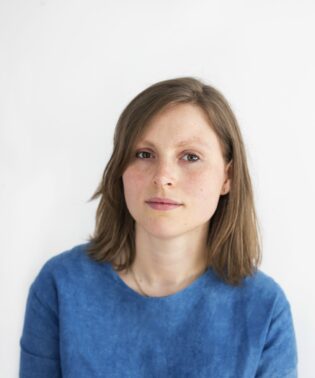 Also Recommended
Browse a selection of books we think you might also like, with genre matches and a few wildcards thrown in.