From one of the most interesting and iconic musicians of our time, a piercingly tender, funny, and harrowing account of the path from suburban poverty and alienation to a life of beauty, squalor, and unlikely success out of the New York City club scene of the late 1980s and 90s
We are temporarily only able to ship Faber Shop orders to addresses in the UK.
Date Published
02.06.2016
Delivery
All orders are sent via Royal Mail and are tracked: choose from standard or premium delivery.
There were many reasons Moby was never going to make it as a DJ and musician in the New York club scene of the late 1980s and early 90s. This was the New York of Palladium, of Mars, Limelight, and Twilo, an era when dance music was still a largely underground phenomenon, popular chiefly among working-class African Americans and Latinos. And then there was Moby-not just a poor, skinny white kid from deepest Connecticut, but a devout Christian, a vegan, and a teetotaler, in a scene that was known for its unchecked drug-fueled hedonism. He would learn what it was to be spat on, literally and figuratively. And to live on almost nothing. But it was perhaps the last good time for an artist to live on nothing in New York City … And so by the end of the decade, Moby contemplated the end of things, in his career and elsewhere in his life, and he put that emotion into what he assumed would be his swan song, his good-bye to all that, the album that would be in fact the beginning of an astonishing new phase in his life, the multimillion-selling Play.
Porcelain is about making it, losing it, loving it, and hating it. It's about finding your people, and your place, thinking you've lost them both, and then, finally, somehow, creating a masterpiece. As a portrait of the young artist, Porcelain is a masterpiece in its own right, fit for the short shelf of musicians' memoirs that capture not just a scene but an age and something timeless about the human condition. Push play.
"The New York of the time comes alive here, as Moby's by turns funny, sad and always honest telling on his story shows us a city where artists could survive on next to nothing and take the time to find their sound.'
Loud & Quiet
A romp of a book. Such outrageous fun.
The Guardian
'Moby's Porcelain reinvents the music memoir [it] swerves around the tired tropes of most rock stories in a joyfully honest look at his life in the 1990s.
The New Statesman
Hugely entertaining memoir [...] his hilarious telling of his tale makes the reader pine for a sequel.
Mojo
A funny and insightful read
Q
Electronica star Richard Melville Hall adopted his stage name as a tribute to his distant relative Herman Melville, and his understated prose, with its vivid observations and dry humour, confirms that he has at least a smidgen of his ancestor's flair. In this account of an impoverished young Christian adrift in the underbellies of Nineties New York, salvation-by-music becomes Moby's personal white whale.'
Neil McCormick, The Daily Telegraph Books of the Year
Also Recommended
Browse a selection of books we think you might also like, with genre matches and a few wildcards thrown in.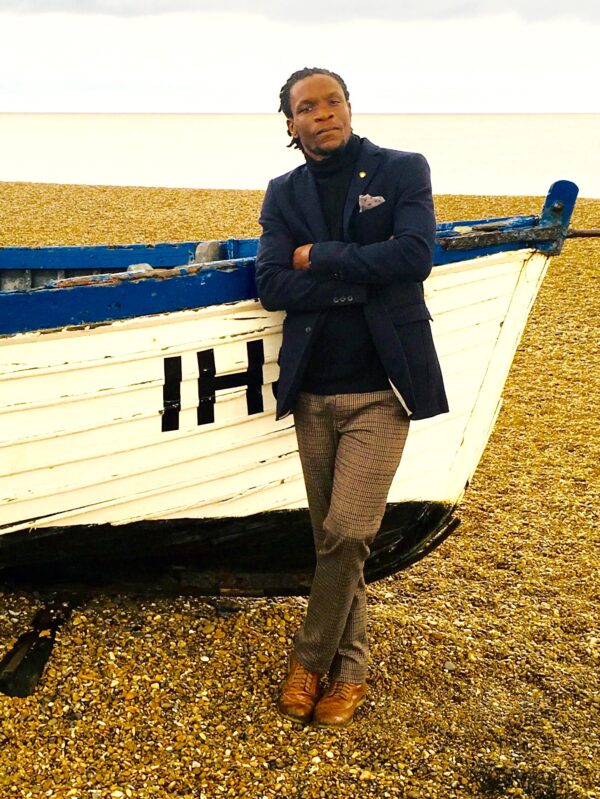 Ishion Hutchinson, Seafarer
Matthew Hollis, Faber's Poetry Editor, reflects on getting to know Ishion Hutchinson, the poet and the person.