A charming examination of the community of Hay-on-Wye from an acclaimed travel writer.
We are temporarily only able to ship Faber Shop orders to addresses in the UK.
Date Published
19.05.2016
Delivery
All orders are sent via Royal Mail and are tracked: choose from standard or premium delivery.
Hay-on-Wye is world famous as the Town of Books. But when travel writer Oliver Balch moved there, it was not just the books he was keen to read, but the people too.
After living in London and Buenos Aires, what will he make of this tiny, quirky town on the Welsh-English border? To help guide him, he turns to Francis Kilvert, a Victorian diarist who captured the bucolic rural life of his day. Does anything of Kilvert's world still exists? And could a newcomer ever feel they truly belong?
With empathy and humour, Balch joins in the daily routines and lives of his fellow residents. What emerges is a captivating, personal picture of country life in the 21st century. Some things haven't altered for centuries, while others are changing at an alarming pace.
Written with his trademark vivid, reportage style, Balch's journey sees him meet with a king and his courtiers, publicans, hippies, mayors, old widows and young farmers.
In an increasingly mobile, urban world, Under the Tump is a timely, honest account of Balch's attempt to put down roots in a community not yet his own.
Balch crafts a detailed, sensitive portrait of his village and the surrounding Welsh borders ... deeply moving ... [a] quietly political, unusual and compassionate book.
Joanna Kavenna, TLS
Balch has a gift for sketching the natural world around him with a marvellous dynamism and flare. Under The Tump is brimful with images, asides and reflections on the natural world … the voices and stories that Balch teases out by his slow-drip easy conversational approach returns a treasure of wisdom, humour and anecdote which serve to illuminate and elucidate the Welsh landscape and the people within it with great wit and striking beauty.
Caught by the River
Oliver Balch has certainly brought his adopted homeland to life and gone a long way towards unravelling the rapidly changing character of Hay and the surrounding farms, hamlets and villages. His vivid descriptions of the lonely bald hills and jackdaw haunted ruins remain long in the memory ... Under the Tump offers itself as a fine example of how a community and the land they share can be vividly brought to life.
Footless Crow
A lovely book full of wit and charm ... 'real life' writing at its best.
Aga Living
Also Recommended
Browse a selection of books we think you might also like, with genre matches and a few wildcards thrown in.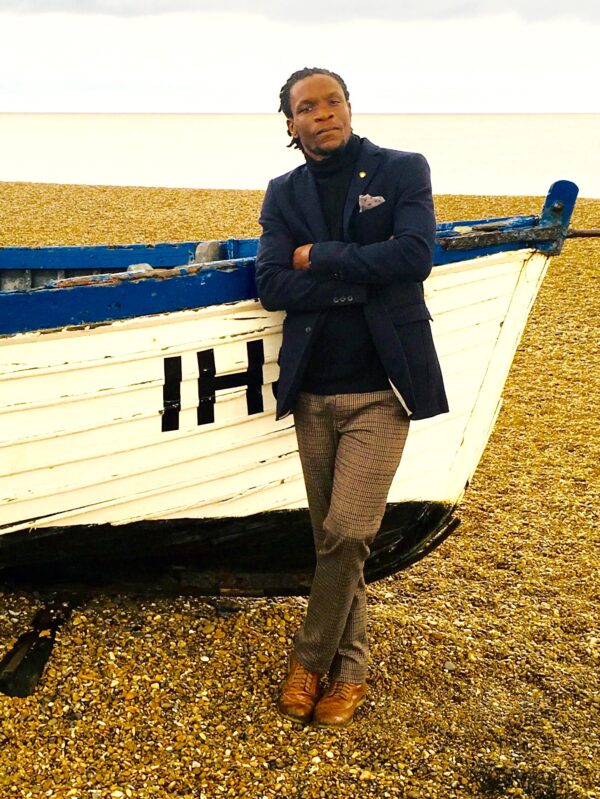 Ishion Hutchinson, Seafarer
Matthew Hollis, Faber's Poetry Editor, reflects on getting to know Ishion Hutchinson, the poet and the person.