Date Published
17.09.2012
Delivery
All orders are sent via Royal Mail and are tracked: choose from standard or premium delivery.
I thought of life's many bounties, to have known the extremities of joy and sorrow, love, corssed love and unrequited love, success and failure, fame and slaughter, to have read in the newspapers that as a writer I was past my sell-by date, yet regardless, to go on writing and reading, to be lucky enough to live in these two intensities that have buttressed my whole life . . .
The publication of Edna O'Brien's memoir is one of the major literary events of the season. Born in Ireland in 1930 and driven into exile after publication of her controversial first novel, The Country Girls, O' Brien has created a body of work which bears comparison with the very best writing of the twentieth century.
In her memoir Country Girl we come face to face with a literary life of high drama and contemplation. And along the way there are encounters with Hollywood giants, pop stars and literary titans – all of whom lend this life, so gorgeously, sometimes painfully remembered, a terrible poignancy.
In prose which sparkles with the effortless gifts of a master, Edna O'Brien has recast her life with the imaginative insight of a poet. Country Girl is a book of unfathomable depths and honesty.
Edna O'Brien has written more than twenty works of fiction. She is the recipient of many awards, including the Irish PEN Lifetime Achievement Award, the American National Arts Gold Medal, the Frank O'Connor Prize, the PEN/Nabokov Award For Achievement in International Literature, and the David Cohen Prize for Literature. In 2021, Edna O'Brien was awarded the French Ordre des Arts…
Read More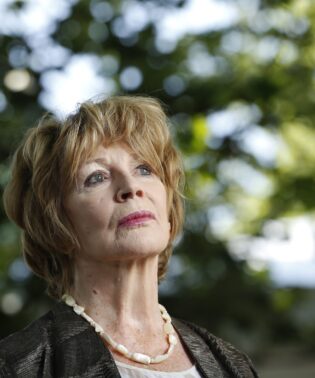 More books by Edna O'Brien
Also Recommended
Browse a selection of books we think you might also like, with genre matches and a few wildcards thrown in.