Date Published
21.04.2011
Delivery
All orders are sent via Royal Mail and are tracked: choose from standard or premium delivery.
The Riviera has inspired countless novelists and artists, attracted as much by its visitors as by its location (Somerset Maugham called it 'a sunny place for shady people'). But for the majority of the English, the Riviera was made famous by rumour and report: it was the scene of the romance of Edward VIII and Wallis Simpson; and, post-war, became the vacation spot of Hollywood starlets.
But the Côte d'Azur has a long history of attracting foreign celebrities and royalty, since the seventeenth century, when it was a stopping point on the route south for aristocratic Grand Tourists. Later, English and Scottish invalids, among them Robert Louis Stevenson, followed doctors' orders and holidayed on the Riviera for their health. Jim Ring explores these origins and the developments that took place on the coast – the impact of rail travel, of war, of celebrity and of the English.
'An entertaining survey . . . It is the ideal book to hide your smirk behind on the Promenade des Anglais as yet another roller-blading granny glides past in a leopard-sking thong.' Sunday Telegraph
Jim Ring's Riviera corrals an array of vignettes of the Côte d'Azur's most famous habitués from the Romans to the Rolling Stones . . . a stylish and pleasingly gossipy overview of the region's fluctuating fortunes.' Time Out
'A highly readable history.' Guardian
Jim Ring is an author and film-maker. Four of his titles are being reissued in Faber Finds: Erskine Childers; How the English Made the Alps; We Come Unseen: The Untold Story of Britain's Cold War Submariners; Riviera: The Rise and Rise of the Côte d'Azur., Jim Ring's 1996 début, Erskine Childers, won the Marsh Prize for biography. It was followed…
Read More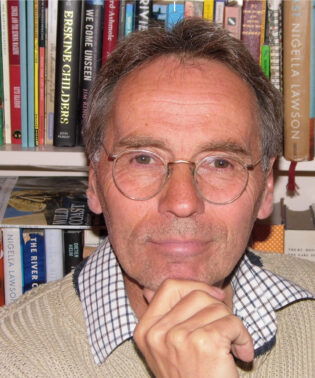 Also Recommended
Browse a selection of books we think you might also like, with genre matches and a few wildcards thrown in.