33 Revolutions Per Minute
We are temporarily only able to ship Faber Shop orders to addresses in the UK.
Date Published
03.03.2011
Delivery
All orders are sent via Royal Mail and are tracked: choose from standard or premium delivery.
Why 33? Partly because that's the number of rotations performed by a vinyl album in one minute, and partly because it takes a lot of songs to tell a story which spans seven decades and five continents – to capture the colour and variety of this shape-shifting genre. This is not a list book, rather each of the 33 songs offers a way into a subject, an artist, an era or an idea.
The book feels vital, in both senses of the word: necessary and alive. It captures some of the energy that is generated when musicians take risks, and even when they fail, those endeavours leave the popular culture a little richer and more challenging. Contrary to the frequently voiced idea that pop and politics are awkward bedfellows, it argues that protest music is pop, in all its blazing, cussed glory.
Dorian Lynskey is a music writer for the Guardian. He was the Big Issue's music critic for three years and has freelanced for a host of titles, including Q, Word, Spin, Empire, Blender and the Observer. He is the author of The Guardian Book of Playlists (Aurum, 2008), a collection of his popular Readers Recommend columns for the Guardian.
Read More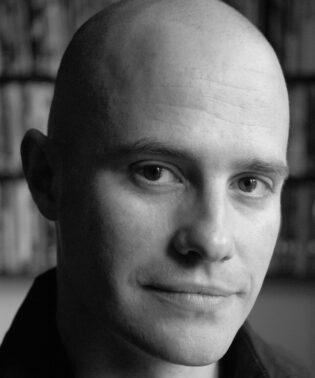 Also Recommended
Browse a selection of books we think you might also like, with genre matches and a few wildcards thrown in.