We are temporarily only able to ship Faber Shop orders to addresses in the UK.
Date Published
07.07.2011
Delivery
All orders are sent via Royal Mail and are tracked: choose from standard or premium delivery.
Once upon a time the well-bred daughters of Britain's aristocracy took part in a female rite of passage: curtseying to the Queen. But in 1958 this ritual was coming to an end. Under pressure to shine – not least from their mothers – the girls became the focus for newspaper diarists and society photographers in a party season that stretched for months among the great houses of England, Ireland and Scotland. Fiona MacCarthy traces the stories of the girls who curtseyed that year, and shows how their lives were to open out in often very unexpected ways – as Britain itself changed irreversibly during the 1960s, and the certainties of the old order came to an end.
You couldn't fail to find this beguiling part-memoir, part sociological analysis intriguing. ... (MacCarthy) gives a rivetingly amusing and informative account of 1958, the year in which she 'came out' and the final year in which debs curtsied to the monarch.
Carla McKay, Daily Mail
MacCarthy is a marvellous, impish guide, reflective and gushing by turns.
Observer
In 1958 Fiona MacCarthy, distinguished biographer of William Morris and Byron, was among the last batch of debutantes to be presented to the Queen. In elegant, wry prose, she uses the arcane rituals of the Season to tell her own story and that of her fellow debs, and to bring to life a society in transition, as the post-war years impoverished the British aristocracy, feminism began to take effect
Katie Owen, Sunday Telegraph
Fiona MacCarthy's elegant account of the last year of debutante presentations in 1958, in which she participated, provides a glimpse into a lost world of dresses and dances. She avoids the appearance of frivolity by effortlessly combining social history with memoir. Her analysis of the problems faced by the upper classes in the post-war years, and how they dealt with them, is sympathetic but always fair-minded. This, in turn, is perfectly balanced by anecdotal descriptions of debs' mums, society girls and young men who weren't safe to be with in taxis.
Virginia Clark, Daily Telegraph
Last Curtsey strikes a fine balance between romance and anathema: the glamour of cocktail parties is offset by the display of women available for marriage
Elizabeth Scott-Baumann, Sunday Times
A former Guardian critic, Fiona MacCarthy established herself as one of the leading writers of biography in Britain with her widely acclaimed Eric Gill (1989). Her next book, William Morris (1994), won the Wolfson History Prize. Her Byron: Life and Legend (2002) has been described as 'one of the great literary biographies of our time'. She also received the James…
Read More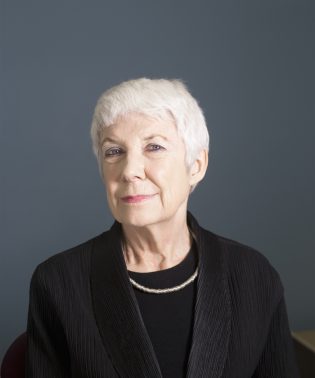 More books by Fiona MacCarthy
Also Recommended
Browse a selection of books we think you might also like, with genre matches and a few wildcards thrown in.