We are temporarily only able to ship Faber Shop orders to addresses in the UK.
Date Published
07.05.2009
Delivery
All orders are sent via Royal Mail and are tracked: choose from standard or premium delivery.
The seventies are probably the most important and fascinating period in modern British political history. They encompass strikes that brought down governments, shock general election results, the rise of Margaret Thatcher and the fall of Edward Heath, the IMF crisis, the Winter of Discontent and the three-day week.
But the seventies have also been frequently misunderstood, oversimplified and misrepresented. When the Lights Went Out goes in search of what really happened, what it felt like at the time, and where it was all leading. It includes vivid interviews with many of the leading participants, many of them now dead, from Heath to Jack Jones to Arthur Scargill, and it travels from the once-famous factories where the great industrial confrontations took place to the suburbs where Thatcherism was created and to remote North Sea oil rigs.
The book also unearths the stories of the forgotten political actors away from Westminster who gave the decade so much of its volatility and excitement, from the Gay Liberation Front to the hippie anarchists of the free festival movement. Over five years in the making, this book is not an academic history but something for the general reader, written with the vividness of a novel or the best works of American New Journalism, bringing the decade back to life in all its drama and complexity.
Andy Beckett was born in 1969. He studied modern history at Oxford University and journalism at the University of California in Berkeley. He is a feature writer at the Guardian, and also writes for the London Review of Books and the New York Times magazine. He lives in London.
Read More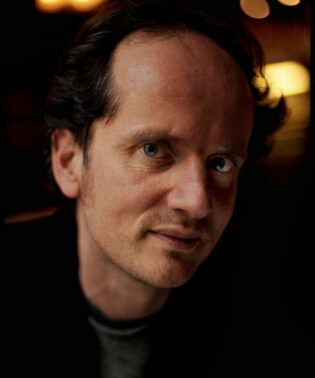 More books by Andy Beckett
Also Recommended
Browse a selection of books we think you might also like, with genre matches and a few wildcards thrown in.