33 Revolutions Per Minute
Faber Members get 10% off their first order
33 Revolutions Per Minute
Dorian Lynskey
33 Revolutions Per Minute by Dorian Lynskey is an astounding, critically-acclaimed history of protest music, told through 33 momentous songs.
We are temporarily only able to ship Faber Shop orders to addresses in the UK.
Date Published
01.11.2012
Delivery
All orders are sent via Royal Mail and are tracked: choose from standard or premium delivery.
33 Revolutions Per Minute tracks the turbulent relationship between popular music and politics, through 33 pivotal songs that span seven decades and four continents, from Billie Holiday singing 'Strange Fruit' to Green Day raging against the Iraq war. Dorian Lynskey explores the individuals, ideas and events behind each song, showing how protest music has soundtracked and informed social change since the 1930s. Through the work of such artists as Woody Guthrie, Bob Dylan, Stevie Wonder, Fela Kuti, The Clash, Public Enemy and Gil Scott Heron, Lynskey examines how music has engaged with racial unrest, nuclear paranoia, apartheid, war, poverty and oppression, offering hope, stirring anger, inciting action and producing songs which continue to resonate years down the line.
Dorian Lynskey is a music writer for the Guardian. He was the Big Issue's music critic for three years and has freelanced for a host of titles, including Q, Word, Spin, Empire, Blender and the Observer. He is the author of The Guardian Book of Playlists (Aurum, 2008), a collection of his popular Readers Recommend columns for the Guardian.
Read More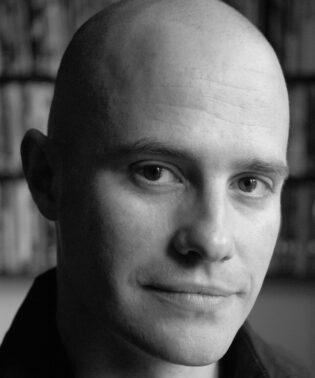 Also Recommended
Browse a selection of books we think you might also like, with genre matches and a few wildcards thrown in.