Faber Members get 10% off their first order
Andrew Beatty
In A Shadow Falls: In the Heart of Java, Andrew Beatty writes – from deep inside the largest Muslim country in the world – the unforgettable true story of how Islamic fundamentalism has come to change an entire way of life.
We are temporarily only able to ship Faber Shop orders to addresses in the UK.
Date Published
02.04.2009
Delivery
All orders are sent via Royal Mail and are tracked: choose from standard or premium delivery.
Andrew Beatty gives us what no Western writer has been able to do: an intimate picture of how Islamic fundamentalism can displace older and more easygoing forms of belief. He has also written an unforgettably human story set in a beautiful place.
Andrew Beatty lived with his family for two and a half years in a village in East Java. When he arrived, he was entranced by a strange and sensual way of life, an unusual tolerance of diversity. Mysticism, Islamic piety and animism coexisted peacefully; the ancient traditions of the shadow play, of spirit beliefs and were-tigers seemed set to endure. Java appeared a model for our strife-ridden world, a recipe for multiculturalism.
But a harsh and puritanical Islamism, fed by modern uncertainties, was driving young women to wear the veil and young men to renounce the old rituals. The mosque loudspeakers grew strident, cultural boundaries sharpened. As a wave of witch-killings shook the countryside, Beatty and his family began to feel like vulnerable outsiders.
Set among Java's rice fields and volcanoes, this is the story of how one of the biggest issues of our time plays out in ordinary lives.
Andrew Beatty is an internationally-respected anthropologist, who has spent five years in Indonesia. Before he became an anthropologist he spent another three years travelling in Asia. He teaches at Brunel University and lives near Oxford with his wife, who is from Mexico, and their two children.
Read More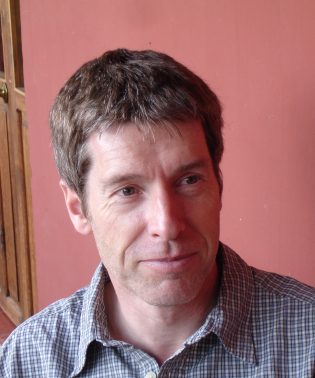 Also Recommended
Browse a selection of books we think you might also like, with genre matches and a few wildcards thrown in.