Faber Members get 10% off their first order
James Shapiro
Contested Will: Who Wrote Shakespeare? is James Shapiro's investigation into who wrote Shakespeare's plays, from the bestselling author of 1599.
We are temporarily only able to ship Faber Shop orders to addresses in the UK.
Date Published
06.01.2011
Delivery
All orders are sent via Royal Mail and are tracked: choose from standard or premium delivery.
For two hundred years after William Shakespeare's death, no one thought to argue that somebody else had written his plays.
Since then dozens of rival candidates – including The Earl of Oxford, Sir Francis Bacon and Christopher Marlowe – have been proposed as their true author. Contested Will unravels the mystery of when and why so many people began to question whether Shakespeare wrote the plays (among them such leading writers and artists as Sigmund Freud, Henry James, Mark Twain, Helen Keller, Orson Welles, and Sir Derek Jacobi)
Shakespeare scholar James Shapiro's fascinating search for the source of this controversy retraces a path strewn with fabricated documents, calls for trials, false claimants, concealed identity, bald-faced deception and a failure to grasp what could not be imagined. If Contested Will does not end the authorship question once and for all, it will nonetheless irrevocably change the nature of the debate by confronting what's really contested: are the plays and poems of Shakespeare autobiographical, and if so, do they hold the key to the question of who wrote them?
The case for Shakespeare is made cogently and convincingly. Shapiro cites contemporaries who identified him as the author of the plays, and show that the early printing history corroborates the attribution ... Shapiro weaves together various strands of recent scholarship to make a case which is about as watertight as it can be ... Shapiro illuminatingly assimilates the authorship controversy to radical theories about the non-existence of Homer as an individual author, and about the mythic nature of the Gospels ... Shapiro is a gifted storyteller.
LRB
Authoritative, lucid and devastatingly funny, and its brief concluding statement of the case for Shakespearer is masterly.
John Carey, The Sunday Times
Shapiro sprinkles his text with glinting, steely facts ... Riveting ... Shapiro does not waste words on the preposterous, but he does uncover the mechanism of fantasy and projection that go to make up much of the case against Shakespeare. His books lays bare, too, assumptions about the writing life that come to us from the 18th-century romantics. those who make Shakespeare a demi-god have much to answer for.
Hilary Mantel, Guardian, Book of the Week
The application of Shapiro's detective skills to the piles of pseudo-scholarship from the past century and a half yields valuable results. Contested Will isn't just the most intelligent book on the topic for years, but a re-examination of the documentary evidence offered on all sides of the question ... Contested Will is a terrific read.
Financial Times
A follow-up more original that his earlier success ... [Shapiro's] imaginative enquiry never the less joins the show shelf of essential books on the subject ... Contested Will is a serious, interesting an doriginal book about how shakespeare's genius can dominate the imagination ... Illuminating.
Daily Telegraph
[Shapiro's] contribution to exposing those who still want to deny that Shakespeare was Shakespeare is deadly effective in another way: he helps us understand them better.
Evening Standard
James Shapiro, who teaches English at Columbia University in New York, is author of several books, including 1599: A Year in the Life of William Shakespeare (winner of the BBC4 Samuel Johnson Prize in 2006), as well as Contested Will: Who Wrote Shakespeare? He also serves on the Board of the Royal Shakespeare Company
Read More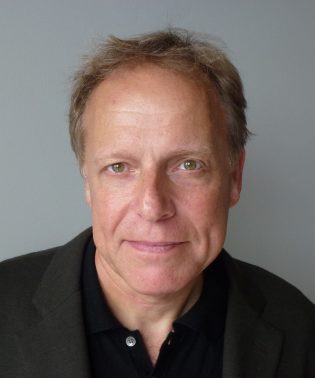 More books by James Shapiro
Also Recommended
Browse a selection of books we think you might also like, with genre matches and a few wildcards thrown in.