Faber Members get 10% off their first order
Neil McKenna
Fanny and Stella, by Neil McKenna, is the gripping story of the trial that shook Victorian England – a tale of cross-dressing, cross-examinations and the invention of camp.
We are temporarily only able to ship Faber Shop orders to addresses in the UK.
Date Published
16.01.2014
Delivery
All orders are sent via Royal Mail and are tracked: choose from standard or premium delivery.
28th April 1870. Fanny and Stella, the flamboyantly dressed Miss Fanny Park and Miss Stella Boulton, are causing a stir in the Strand Theatre. All eyes are riveted upon their lascivious oglings of the gentlemen in the stalls. Moments later they are led away by the police. What followed was a scandal that shocked and titillated Victorian England in equal measure.
It turned out that the alluring Miss Fanny Park and Miss Stella Boulton were no ordinary young women. Far from it. In fact, 'Boulton and Park' were young men who liked to dress as women. When the Metropolitan Police launched a secret campaign to bring about their downfall, they were arrested and subjected to a sensational show trial in Westminster Hall.
As the trial of 'the Young Men in Women's Clothes' unfolded, Fanny and Stella's extraordinary lives as wives and daughters, actresses and whores were revealed to an incredulous public.
With a cast of peers, politicians and prostitutes, drag queens, doctors and detectives, Fanny and Stella is a Victorian peepshow, exposing the startling underbelly of nineteenth-century London. By turns tragic and comic, meticulously researched and dazzlingly written, Fanny and Stella is an enthralling tour-de-force.
RIch and absorbing ... McKenna has done a tremendous job of recreating Victorian London's gay subculture, weaving newspaper reports, police documents and contemporary diaries into a jolly rollicking narrative. It would be an understaement to call it a colourful book ... Fanny and Stella is a cracking read.
The Sunday Times
Neil McKenna's often jaw-dropping tale... Faced with such terrific material, McKenna could easily have told the story straight (as it were). In the event, he puts in a performance easily as theatrical as his heroines in their pomp. While the basic research can't be faulted, he also gives us the inner thoughts of everybody concerned ... A largely irresistible story, complete with a big courtroom finish that I won't spoil.
Daily Mail
McKenna does an excellent job of dusting [Fanny and Stella] down for the 21st century, testing the limits of his documentary source material and showing what happens when the biographer allows himself the licence to go inside his subject's head. ... Showy as a feather boa, McKenna's text takes pleasure in its own silly excess.
Kathryn Hughes, Guardian
Uproarious ... McKenna relates their astonishing story with meticulously researched relish ... McKenna captures their arrest with the same joie de vivre as Stella and Fanny lived their tumultuous lives: a blur of petticoats, shrieks and confusion ... It's a wonderful, gripping and moving story, including a pithy epilogue revealing what happened next to the major players. Tim Burton or Baz Luhrmann must make this into a film.
The Times
McKenna provides what is certainly the definitive account of the Boulton/Park story ... McKenna lays bare a fascinating tapestry of interrelated personal histories.
History Today
You would need to be a very dull - or prim - dog indeed not to find this a terrifically entertaining story. Neil McKenna has thrown himself into it with unfettered glee. If the opportunity arises to describe an anal fistula - and it does, frequently - he does not shirk it. [McKenna is] a sufficiently crisp, colourful and funny writer.
Evening Standard
Neil McKenna is an award-winning journalist and author of the acclaimed Secret Life of Oscar Wilde.
Read More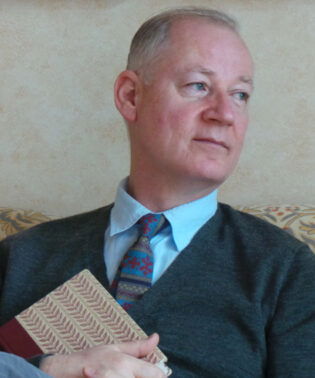 Also Recommended
Browse a selection of books we think you might also like, with genre matches and a few wildcards thrown in.