Faber Members get 10% off their first order
Jenny Uglow
Winner of the Portico Prize, Elizabeth Gaskell by Jenny Uglow is a comprehensive biography that reveals an artist of unrecognized complexity, a shrewd observer of life and a compelling personality.
We are temporarily only able to ship Faber Shop orders to addresses in the UK.
Date Published
04.10.1999
Delivery
All orders are sent via Royal Mail and are tracked: choose from standard or premium delivery.
Winner of the Portico Prize
Shortlisted for the Whitbread Biography of the Year
High-spirited, witty and passionate, Elizabeth Gaskell wrote some of the most enduring novels of the Victorian age, including Mary Barton, North and South and Wives and Daughters. This biography traces Elizabeth's youth in rural Knutsford, her married years in the tension-ridden city of Manchester and her wide network of friends in London, Europe and America. Standing as a figure caught up in the religious and political radicalism of nineteenth century Britain, the book looks at how Elizabeth observed, from her Manchester home, the brutal but transforming impact of industry, enjoying a social and family life, but distracted by her need to write down the truth of what she saw.
In this widely acclaimed biography, Elizabeth Gaskell emerges as an artist of unrecognized complexity, shrewdly observing the political, religious and feminist arguments of nineteenth century Britain, with enjoyment, passion and wit.
Jenny Uglow is the bestselling author of Nature's Engraver, which won the National Arts Writers Award, and A Gambling Man: Charles II and the Restoration, which was shortlisted for the 2010 Samuel Johnson Prize. Her most recent books include Nature's Engraver, the story of Thomas Bewick, and In These Times, a history of the home front during the Napoleonic Wars.
Jenny Uglow grew up in Cumbria and now lives in Canterbury. Her books include prize-winning biographies of Elizabeth Gaskell and William Hogarth. The Lunar Men, published in 2002, was described by Richard Holmes as 'an extraordinarily gripping account', while Nature's Engraver: A Life of Thomas Bewick, won the National Arts Writers Award for 2007 and A Gambling Man: Charles II…
Read More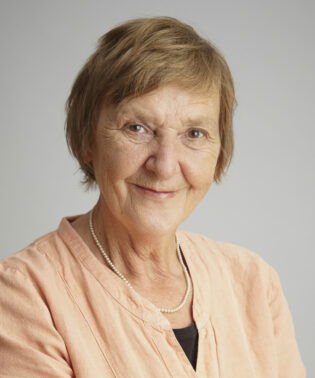 More books by Jenny Uglow
Also Recommended
Browse a selection of books we think you might also like, with genre matches and a few wildcards thrown in.