As the summer holidays approach, we're beginning to think about which books to pack for our holiday reading. The Faber team have collected their best recommendations for reading on the beach or in the park this summer in our 2023 Summer Reading List.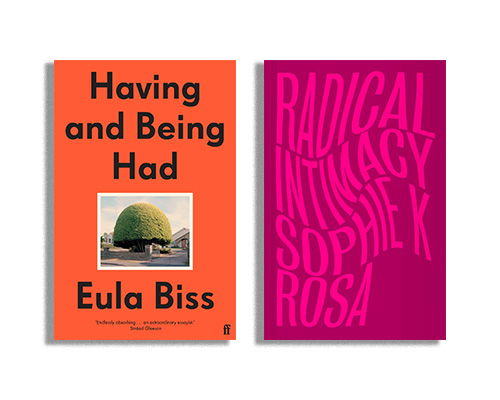 Sara Cheraghlou, Editorial Assistant
I'm recommending:
Having and Being Had by Eula Biss (Faber). If I could invite Eula Biss to a picnic, I'm convinced we'd be the last pair that park staff implore to leave when it closes. Her latest book poses so many questions about how we live – within which frameworks and among which 'possessions' – that we surely couldn't fit it all into one afternoon! This is strikingly original thinking, with reflections on capitalism, growth and societal responsibility that are excellent springboards for all the summertime communion to come.
I'm looking forward to reading:
Radical Intimacy by Sophie K. Rosa (Pluto Press). To add to my tirade against capitalism, I'm really excited to finally dig into this debut by Sophie K. Rosa; All About Love blew my mind last summer and I see echoes of bell hooks's thinking here. Radical Intimacy is an imaginative work of non-fiction that asks, 'What might our desires look like in a better world, and how can care, connection and community support our struggles for liberation?' It also has to be said: there's something galvanising about reading community-focused literature while everyone is spilling into public spaces and sharing the sun.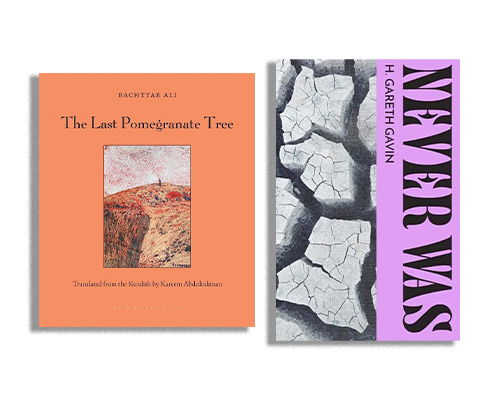 Hassan Ali, Faber Factory Manager
I'm recommending:
The Last Pomegranate Tree by Bachtyar Ali (Archipelago Books). Set in the aftermath of the Kurdish genocide, this is a captivating story about a father, imprisoned for twenty-one years, and his search to find out more about the son he had to leave behind. Lyrical, devastating and beautiful. It's one for the magical realism crowd but grounded in a way that keeps your attention, a balance that few have mastered.
I'm looking forward to reading:
Never Was by H. Gareth Gavin (Cipher Press). I picked this up in a bookshop recently; the cover and format are impossible to ignore. After reading the first page, I was sold, and of course, Cipher Press never misses, so I'm really looking forward to this.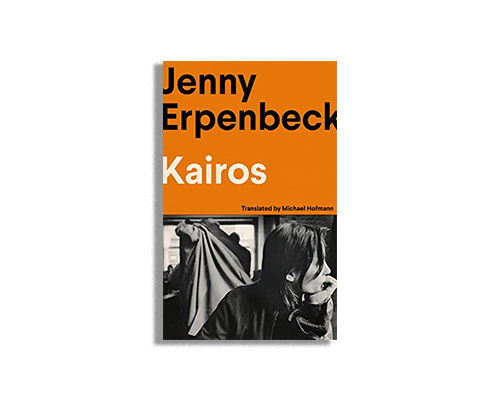 Jane Feaver, Poetry Editor at Large
I'm recommending:
Kairos by Jenny Erpenbeck, translated by Michael Hofmann (Granta, 2023). Set in late 1980s Berlin, this is ostensibly a tale of a troubling and troubled relationship between a young woman and a much older man. In brutal detail, we are privy to the shifts and strains between them, and conscious that the import of what we are witnessing reverberates far beyond. It is both compulsive and deeply thought-provoking.
I'm looking forward to reading:
I'm looking forward to getting my hands on a finished copy of The Letters Of Seamus Heaney (Faber). From a sneak preview, these letters are funny, wise, generous and bursting with a relish for and facility in language that marked Heaney as one of the great poet-minds of the last century. He leaps from the page!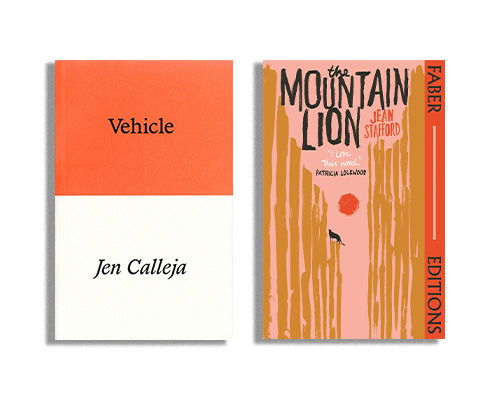 Rachel Darling, Trade Marketing and Product Manager
I'm recommending:
Vehicle by Jen Calleja (Prototype Publishing). An extraordinary and exhilarating romp through a Europe both real and part-real, there is so much going on in this absolutely remarkable novel that nothing I can say will do it justice – you'll just have to read it. It's got musik, prohibited scholarship, aprons, spies and so much more . . .
I'm looking forward to reading:
The Mountain Lion by Jean Stafford (Faber). The ninth Faber Editions title publishes in August this year and it's a wild and vivid coming-of-age tale about a toxic brother and sister relationship over the course of two summers in mid-century America. I cannot wait!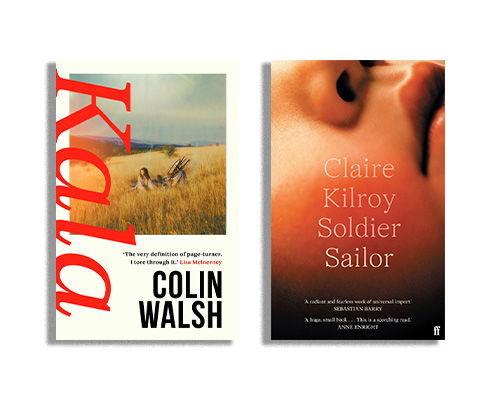 Leah Thaxton, Children's Publisher
I'm recommending:
Kala by Colin Walsh (Atlantic) more than lives up to the hype. The perfect thriller/nostalgia summer read – I read it through the longest flight and barely registered the hours or delays. I've recommended it to everyone. (And These Days, which still haunts me. Many congrats to Lucy Caldwell on winning the Walter Scott.)
I'm looking forward to reading:
Soldier, Sailor by Claire Kilroy (Faber) I've yet to read. It's next on my list the moment I finish Fall: The Mystery of Robert Maxwell by Robert Preston. It's more startling than I ever imagined – especially now we're in our new abode, not that far from the old Mirror offices! I imagine Soldier, Sailor will be the perfect antidote.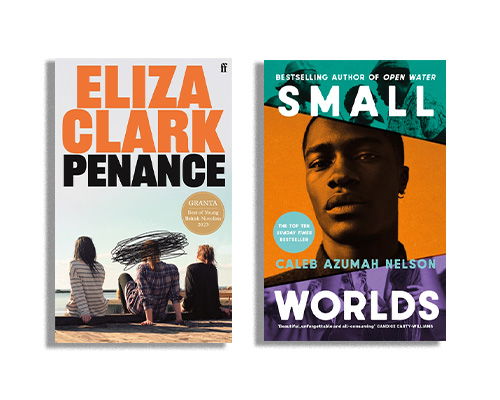 Ruth O'Loughlin, Publishing Manager
I'm recommending:
Penance by Eliza Clark (Faber). Her debut novel Boy Parts was a cult hit a few years ago, and Eliza continues to masterfully explore dark themes here. Penance is set in a rundown northern seaside town where the obsessive friendships among a group of teenagers lead to a shocking event.
I'm looking forward to reading:
Small Worlds by Caleb Azumah Nelson (Penguin). I loved Open Water, which won the Costa First Novel Award, and this one promises to be even better – set over three summers, it is a story of love, music, community and family.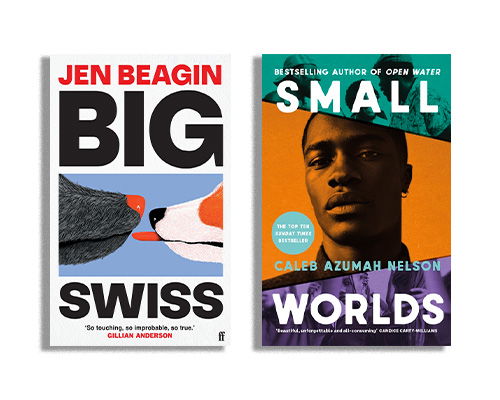 Hannah Styles, Rights Manager
I'm recommending:
There was such a buzz about Big Swiss by Jen Beagin (Faber) at London Book Fair, and having just finished it I can absolutely see why. It is so funny, so smart, so addictive. It's the perfect summer read – one to pass on to your friends after reading, so you can talk about it for the rest of the summer!
I've also devoured Elsewhere by Yan Ge (Faber) – I love short stories, and had been looking forward to this collection ever since I read her short story in Lucy Caldwell's edited collection Being Various (Faber). Yan's stories are so surreal and so unique, I can't wait to read what she writes next.
I'm looking forward to reading:
I can't wait to read Small Worlds by Caleb Azumah Nelson (Penguin). I loved Caleb's debut Open Water. It was one of those novels that stayed with me long after I read it, and I'm excited to dive into his follow-up.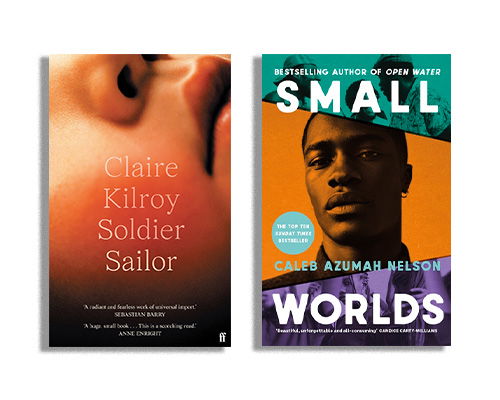 Jess Kim, Deputy Marketing Director
I'm recommending:
Two books I have been, and will continue to be evangelical about are Claire Kilroy's Soldier Sailor (Faber) and Eliza Clark's Penance (Faber). I just think that even when you take out what acute, nuanced portrayals of respectively early motherhood, and the fever dream of early teenage girldom they are, they're both just deeply enjoyable, thrilling and hilarious reads. Perfect for submerging yourself in by a pool with a drink by your side.
I'm looking forward to reading:
I love south-east London in the summer – and this year has the perfect read to accompany it in the new Caleb Azumah Nelson. I have a weekend set aside for sitting on the Rye enjoying Small Worlds (Penguin) in situ and I cannot wait.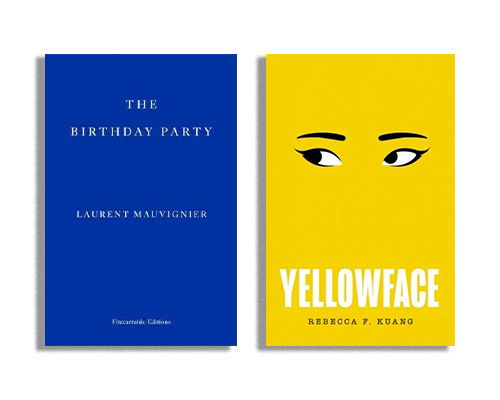 Mallory Ladd, International Sales Director
I'm recommending:
The Birthday Party by Laurent Mauvignier (Fitzcarraldo). Taking place over a single, disastrous day, this might not be an obvious beach read, but it works up to the pace of the best thrillers, and it's so full of shocks and twists that it's impossible to put down.
I'm looking forward to reading:
Yellowface by Rebecca F. Kuang (HarperCollins). What better way to leave work behind than to read a satirical thriller excoriating your industry? I absolutely loved Babel and I can't wait to see how Kuang takes on a new genre.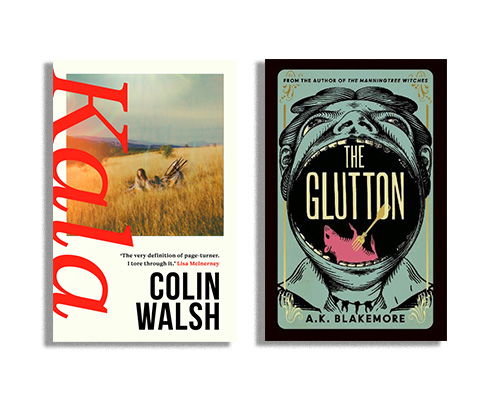 Kate Brook, Sales Operations Executive
I'm recommending:
Kala by Colin Walsh (Atlantic). The story of three school friends reuniting after twenty years to confront what happened to their friend Kala, who went missing when she was fifteen. In the process they must face up to their own complicity in the events that led to her disappearance, and uncover the dark secrets of the town they grew up in. A moving study of love, loss, disappointment and connection, but most importantly a rollicking page turner – I devoured it.
I'm looking forward to reading:
The Glutton by A. K. Blakemore (Granta). I'm extremely intrigued by this story of a man with an insatiable appetite in revolutionary France from the author of The Manningtree Witches, which won the 2021 Desmond Elliott Prize.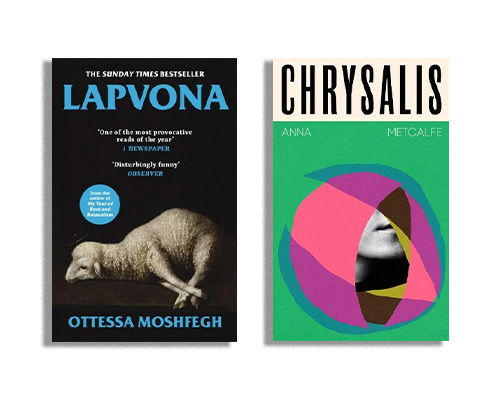 Kim Lund, Key Account Manager
I'm recommending:
Chrysalis by Anna Metcalfe (Granta). This is one of those rare books that stays with you long after you have read it, and you are desperate to discuss it with someone. A truly brilliant tale of a woman's total re-invention of herself told from disparate viewpoints.
I'm looking forward to reading:
Lapvona by Ottessa Moshfegh (Vintage). I am waiting for the right moment to dive into this one. I realise I need to . . . brace myself, so not sure when the moment is right. I need to take the plunge! Can't wait!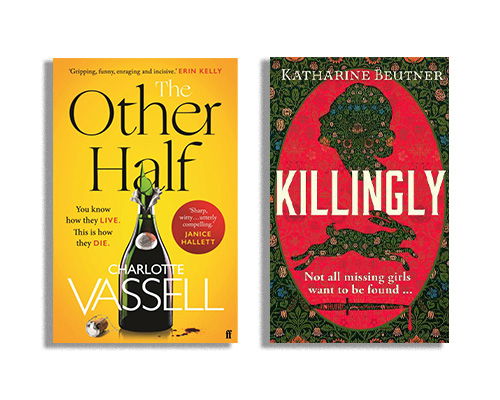 Ruby Bamber, Sales Operations Manager
I'm recommending:
I'll spend all summer recommending Charlotte Vassell's The Other Half (Faber) which is, magically, the perfect combination of every single type of book I like to read. It's a brilliant mystery, it's full of horrifyingly recognisable characters, it's witty and intelligent and a complete page-turner.
I'm looking forward to reading:
I'm looking forward to reading Killingly by Katharine Beutner (Atlantic) which is a gothic, historical feminist thriller set on a US University campus in 1897. There is not a single thing more I could want in an addictive summer read.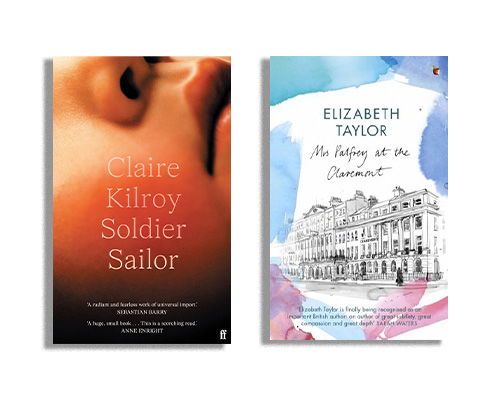 Bonnie Jones, Commercial Director
I'm recommending:
Claire Kilroy's Soldier Sailor (Faber). I have been blown away by the beauty, chaos, rage and humour of her writing and it is quite unlike anything else I have ever read.
I'm looking forward to reading:
Elizabeth Taylor's Mrs Palfrey At the Claremont (Little, Brown): it has been recommended to me as 'geriatric, 1960s Jane Austen'. What more could you want?
More in this series
Still not sure about what to read on holiday? Try our Summer Reads selection.