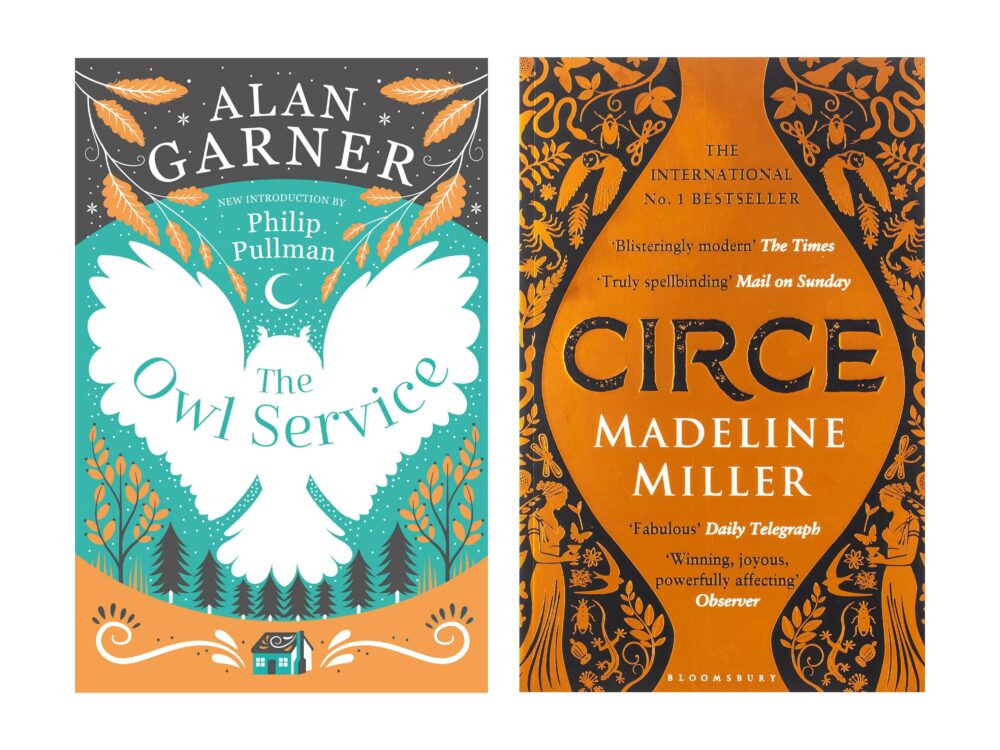 The Owl Service by Alan Garner
This is a book for young adults but Alan Garner is such an exceptional and unique writer that it's a joy to read at any age. Written in the 1960s, it follows a group of teenagers on holiday near Aberystwyth who find themselves caught up in mysterious happenings which connect to the myth of the spring goddess Blodeuwedd. Blodeuwedd features in our book You Goddess! where we write about how she was made out of flowers to be the ideal wife but ended up resisting that fate and running off with another man, before being turned into an owl as punishment. It's interesting how her story has been reinterpreted over time as attitudes to female independence have shifted.
Circe by Madeline Miller
This appropriately captivating novel tells the story of the goddess from Homer's Odyssey, who is most famous for turning Odysseus's friends into pigs before falling for the hero himself. It is both gripping and inventive, showing the very male classical epic from a female point of view, and profoundly affecting in its depictions of the trials of immortality. An essential read.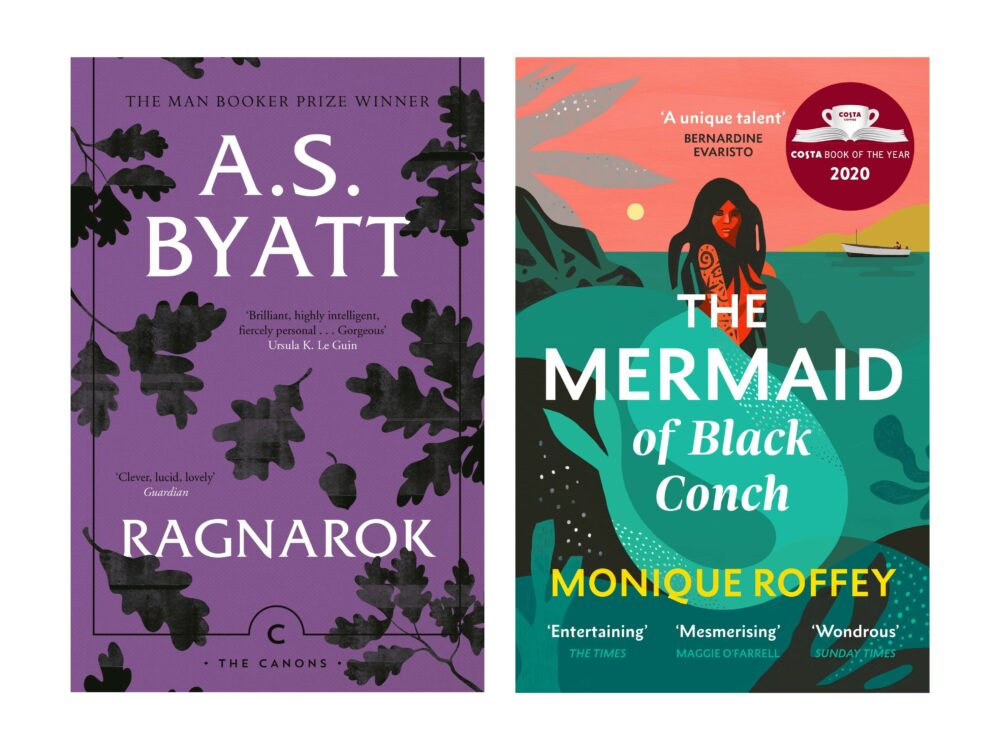 Ragnarok by A. S. Byatt
Byatt draws on the story of the downfall of the Norse gods in the Icelandic Edda in this beautifully written tale. In it, a child evacuated to the countryside during the Second World War discovers a book of Norse myths and is drawn into the story of the gods' fall. Byatt sees the gods' complicity in Ragnarok as a reflection of the way we are destroying our own planet through our neglect and abuse of nature.
The Mermaid of Black Conch by Monique Roffey
This spellbinding novel rightly won the Costa prize in 2021. Roffey charts a love story between a Trinidadian fisherman and an ancient Amerindian mermaid cursed by women who were jealous of her beauty. We're used to mermaids in western folklore, but by using Taíno myth, Roffey is able to explore ideas of slavery, colonialism and ecology.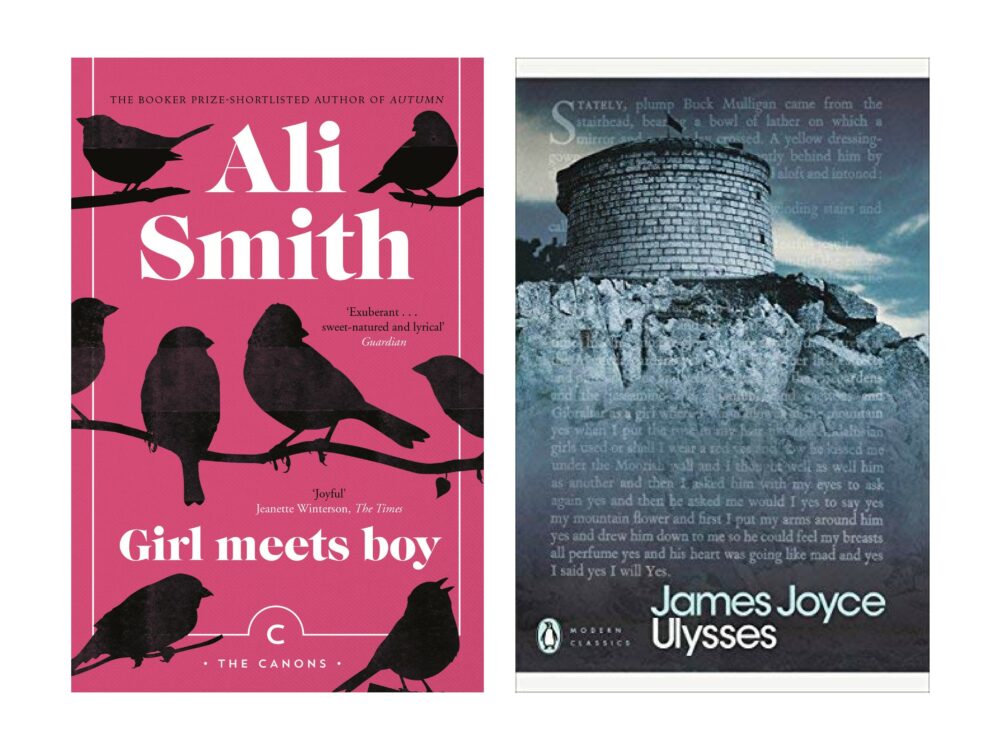 Girl Meets Boy by Ali Smith
Ali Smith's remix of Ovid's Iphis and Ianthe is a joyful celebration of fluidity and metamorphosis. The original myth tells the story of Iphis, born female but raised male by her mother after her father condemns any baby girl to death. In Smith's version sisters Imogen and Anthea's lives are turned upside-down by the arrival of Robin, a gender-queer eco-activist. It's a love-story, but not as we know it . . .
Ulysses by James Joyce
Ulysses is intertwined with the Odyssey in the most fascinating ways, while ostensibly telling the story of one day in the life of an ordinary man called Leopold Bloom as he travels around Dublin meeting friends and strangers. It's been a classic for decades but still carries that exhilarating buzz of something incomparably original and influential.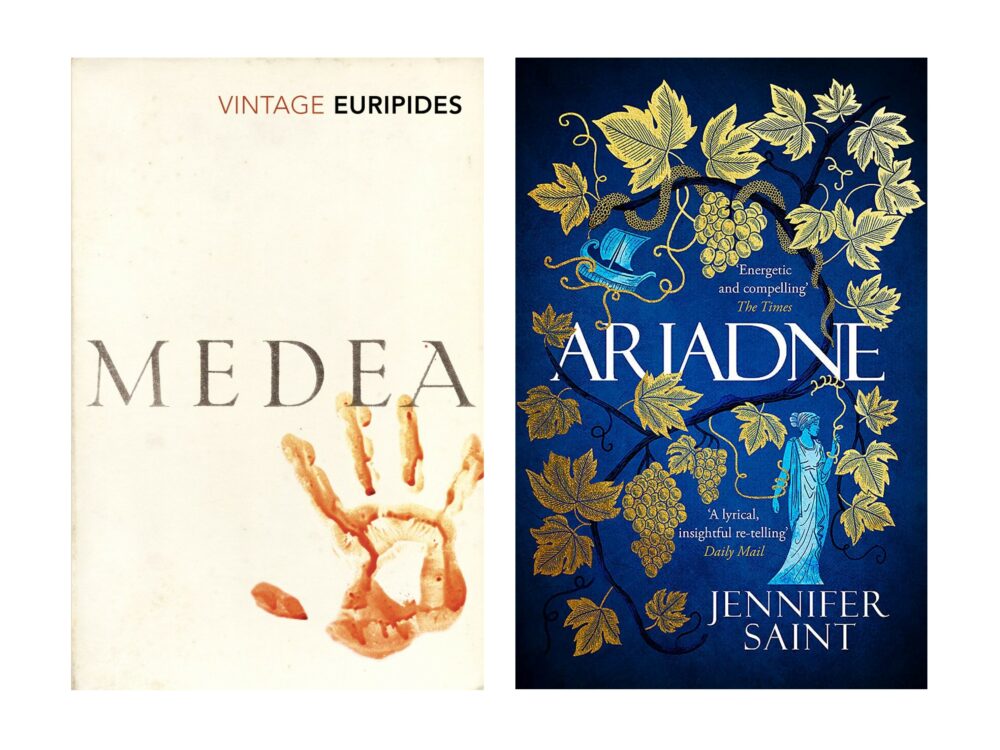 Medea, translated by Robin Robertson
Booker-shortlisted Robin Robertson's retelling of Euripides's Medea bring a fresh intensity to this breathtaking story of betrayal and ultimate revenge. Jason has left his wife Medea for a younger woman and is prepared to abandon his two children as well. But formidable Medea has different plans for her family. As Robertson himself said: 'This is dialogue you might hear in any house on a Friday night. It's a domestic.'
Ariadne by Jennifer Saint
Growing up, many kids encounter the scary story of 'Theseus and the Minotaur' – Jennifer Saint's novel reframes this famous myth as the story of the two Cretan sisters Ariadne and Phaedra who are tragically caught up in this tale. Immersive and moving, this is a wonderful read that centres the female experience that is missing from so many myths that have been passed down through the centuries.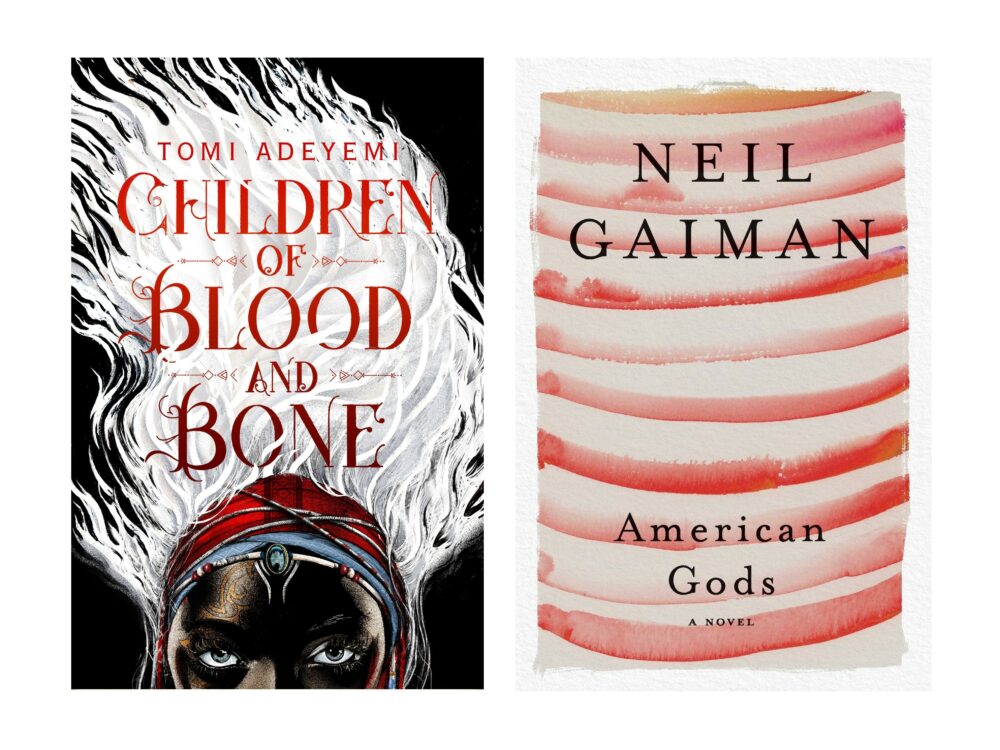 Children of Blood and Bone by Tomi Adeyemi
Also a book for young adults, this is the first in a series by an amazingly talented fantasy writer. It draws on Yoruba myth to create a vivid and precarious world where the heroine, Zélie, rebels against authority to try to bring back magic in a society where it is suppressed.
American Gods by Neil Gaiman
There are many myths to choose from in Gaiman's masterful imagining of a conflict taking place across contemporary America between the gods of ancient religions, led by Mr Wednesday (Odin), and new gods like Media and Technical Boy. The Guardian described the central conceit as: 'America is a nation made up of settlement by a vast number of the world's peoples. What if each fresh round of colonisation or settlement brought with it its own gods from the old country, who took root in this fertile soil of the New World, creating a melange of home-from-home pantheons?' Epic in every sense.
Beth Coates
The much-loved authors of What Would Boudicca Do? channel the feminist power of mythical goddesses in this witty, inspirational gift.