This June, we asked a number of UK-based small presses and independent bookshops specialising in LGBTQI+ books for their recommendations.
Lighthouse is a queer-owned and woman-led independent community bookshop. We are an unapologetically activist, intersectional, feminist, antiracist, LGBTQ+ community space that celebrates diversity of thought and expression, championing voices from the margins. We have a vibrant year-round program of events, including regular book groups and our big calendar highlights: the Book Fringe in August and the Radical Book Fair in November. In 2020 we were nominated Scotland's Best Independent Bookshop.
Bookseller Noor's book recommendation
Hijab Butch Blues is a thoughtful and powerful memoir about Lamya H's fierce joy in her identity, love, and faith. She is a proud queer Muslim feminist who finds her way through community, devotion, reflection and reading the Qur'an. Her memoir is written with easy, flowing prose that sounds like listening to a friend open their heart to us, and by the end we are kinder, stronger, and unable to deny the strength of her arguments, reasoning, and experience.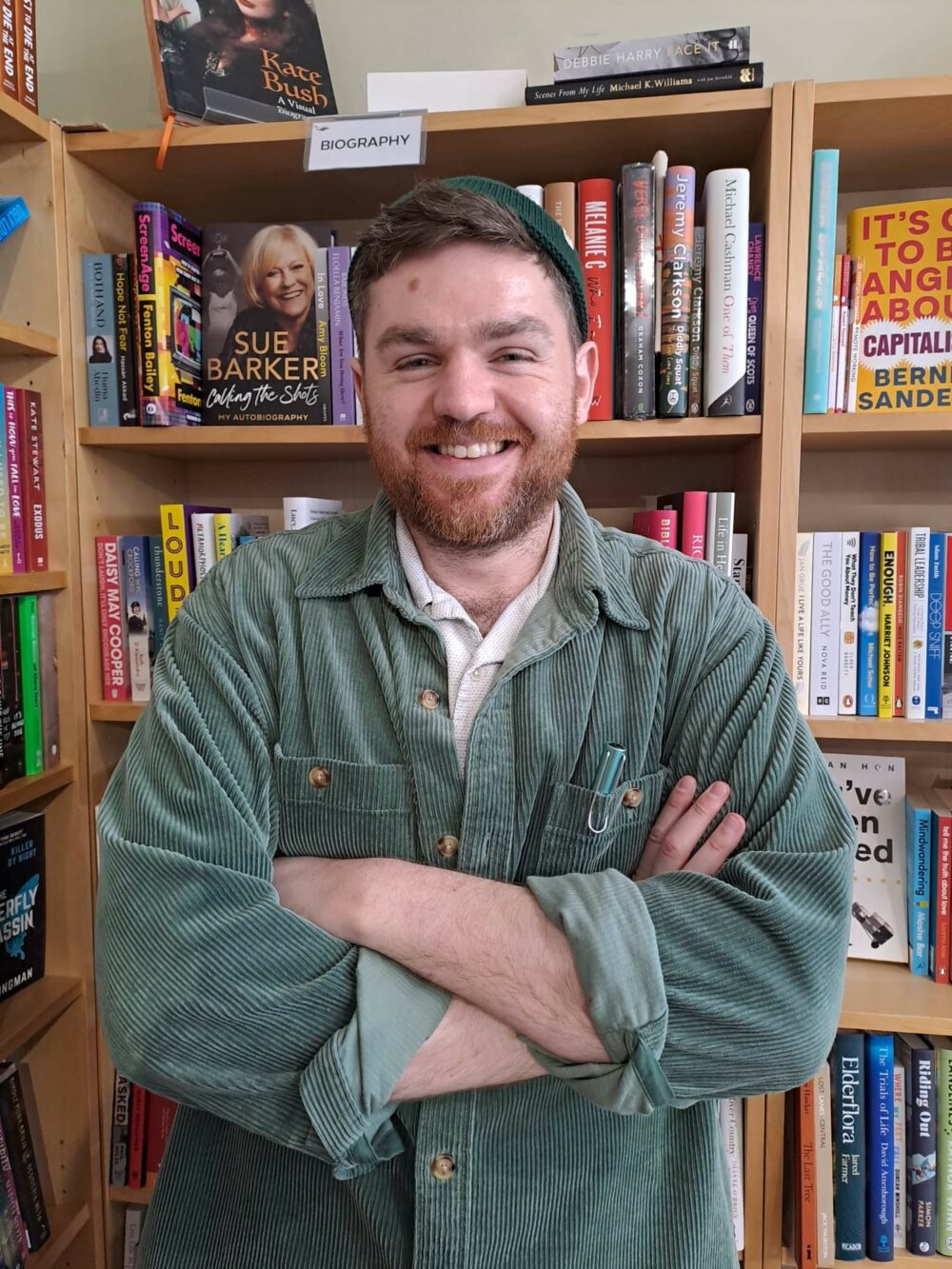 My name is Jack and I am a bookseller at Mostly Books, an inclusive and welcoming bookshop in Abingdon-on-Thames. As well as bookselling I also run the social media for Mostly Books and host their popular podcast. It's a joy being able to chat with authors and the public about books as part of my job.
Bookseller Jack's recommendation
My book choice is Ben Miller and Huw Lemmey's Bad Gays, a fun and playful look at history's morally grey-to-dubious homosexuals, as well as an insightful reflection on what it means to be gay and how the definition has shifted over time.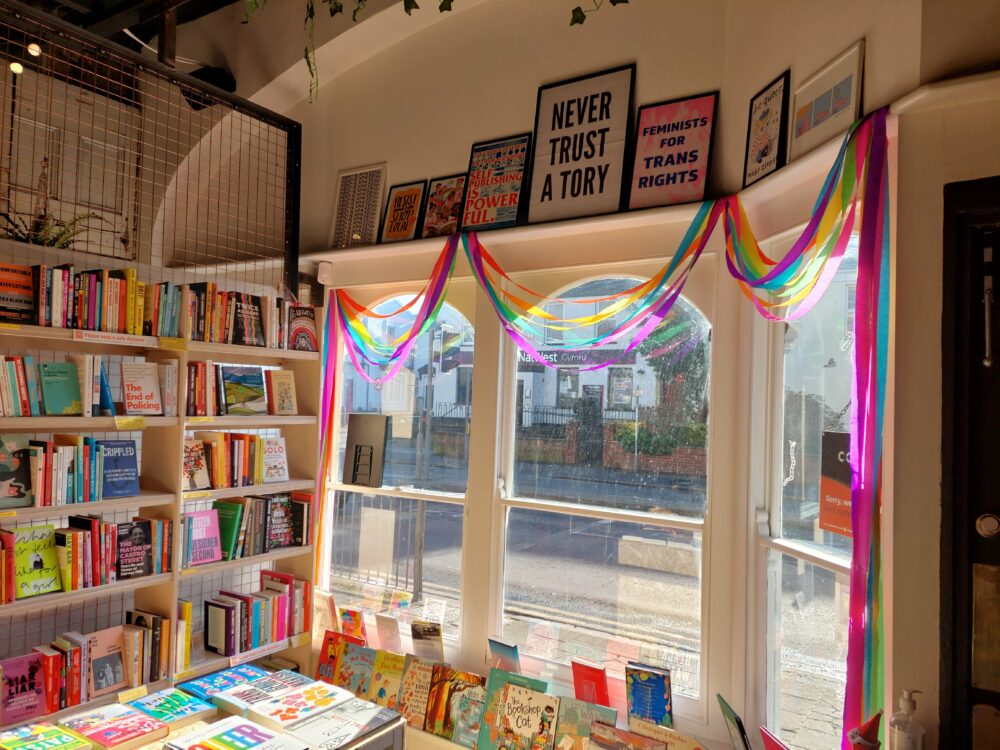 Shelf Life Books and Zines is a non-profit radical bookshop based in Cardiff. Now in our third year, we're a little shop with a big heart – we focus on promoting lesser-heard voices with a drive towards social justice and building a community of like-minded readers. We focus on stocking and supporting queer, intersectional and independently published titles, making room for marginalised voices through new fiction, non-fiction, comics, children's books, and a growing collection of zines all over the world.
Bookseller Rosie's book recommendation
One of my favourite books I read recently is My Life in Sea Creatures by non-binary science writer Sabrina Imbler, which takes you through the author's queer self-discovery told through the medium of a different sea creature for each chapter. It's fascinating to learn about how octopuses give birth or the dancing yeti crab while reading a queer memoir – I loved it!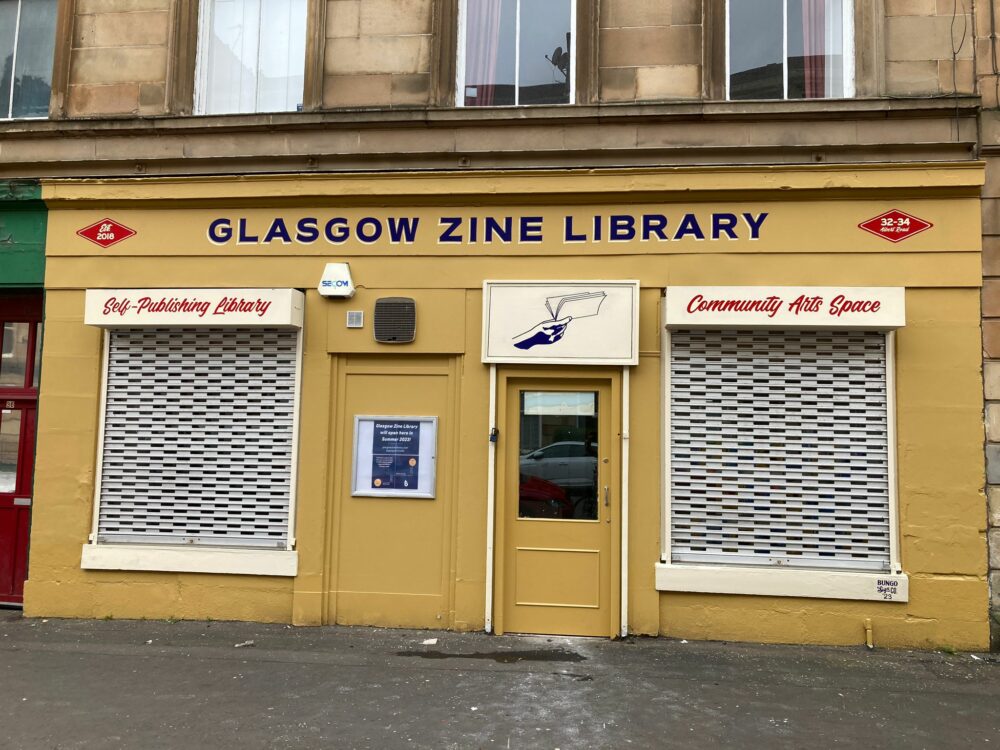 Glasgow Zine Library is a community archive and self-publishing library and archive based in Govanhill, established in 2018. We have a growing international collection of over 2,000 zines (self-published magazines) donated from all over the world. These range in topic, on anything from art to fandom, and celebrate communities whose voices are often marginalised. GZL also hosts a blended online/offline programme of workshops and events. All of our events are either free or pay-what-you-can, and focus around the principles of zine-making culture: DIY art, activism, heritage and community-building.
Zine Librarian Chris's book recommendation
One of the most popular zines in our collection, Coming Out Autistic by Steven Fraser, is a queer comic book zine that features interviews with a variety of LGBTQ+ people. Steven is an extremely prolific local zine-maker and artist and has a significant presence in our archives. His zines are always charming, personal and feature the kinds of marginalised voices that we believe the medium champions best.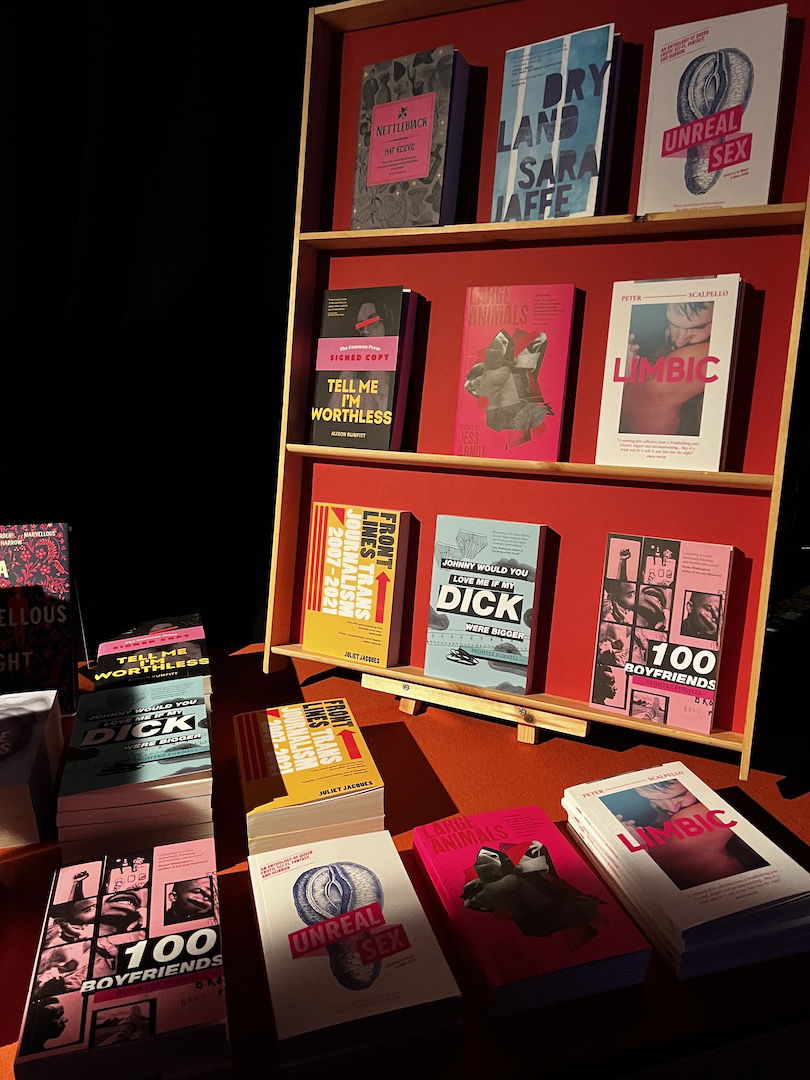 Cipher Press is an independent publishing house with a mission to amplify the work of queer and trans writers. We publish fiction, creative non-fiction, and occasionally poetry; we like books that are transgressive, loud, strange, and unapologetic. We launched Cipher as a response to the lack of dedicated LGBTQI+ publishing in the UK, and the response so far has been incredible! We feel very lucky to be publishing some of the best queer and trans writers out there.
Publisher Jack's book recommendation
I'm going to recommend one of our own books if okay, Truth & Dare by the inimitable So Mayer. We just got proofs back from the printer and are so excited to be publishing this one. It's a short story collection about queerness, bodies, science, history, religion, gender, and everything else! It has mermaids, ghosts, vampires, libraries, detectives, all the good stuff. So is a genius, and we promise you won't have read anything like this before.