 In Support of Kakwenza Rukirabashaija
By Louisa Joyner, Associate Publisher, 20 January 2022
Kakwenza Rukirabashaija: why knowing his name and the name of his novel, The Greedy Barbarian, might help to protect him and other writers from political and physical persecution in the future.
Last week Kakwenza Rukirabashaija was charged with offensive communication in Uganda. In October 2021 Kakwenza Rukirabashaija was announced as the winner of the PEN Pinter Prize for an International Writer of Courage by Tsitsi Dangarembga, awarded by English PEN. When we hear – or read – acceptance speeches they so often are moments of shared gratitude, dwelling on the joy of having one's work recognised, the wonder of the world celebrating a creative act.
But when Kakwenza Rukirabashaija was awarded the PEN Pinter Prize for an International Writer of Courage his acceptance speech had a different focus:
'If it weren't for PEN, I would still be somewhere in prison – perhaps forgotten . . . When I was hanging on chains in the dungeons, I swore to my tormentors that I would never write again if they gave me a chance to live – as if they were some deities or God. Truth is, I survived death. I appreciate PEN for advocating for my freedom of expression and the different centres all over the world that sent in lovely messages of courage. I received the messages with smiles even though I was in horrendous pain.'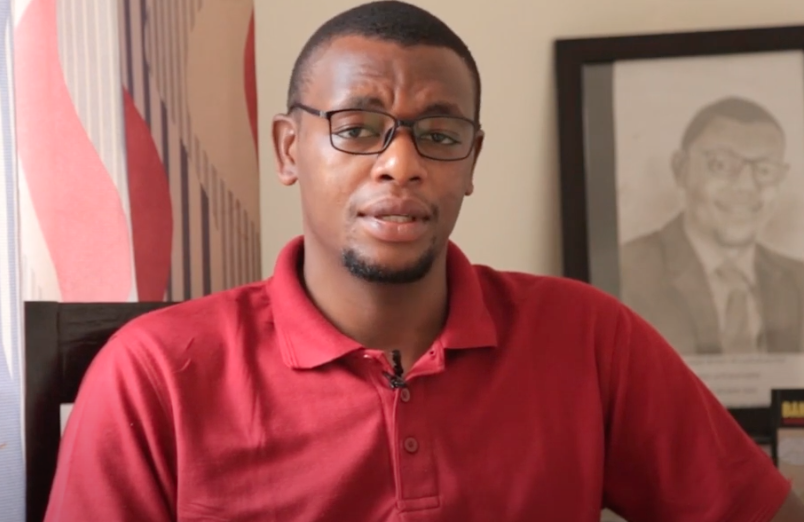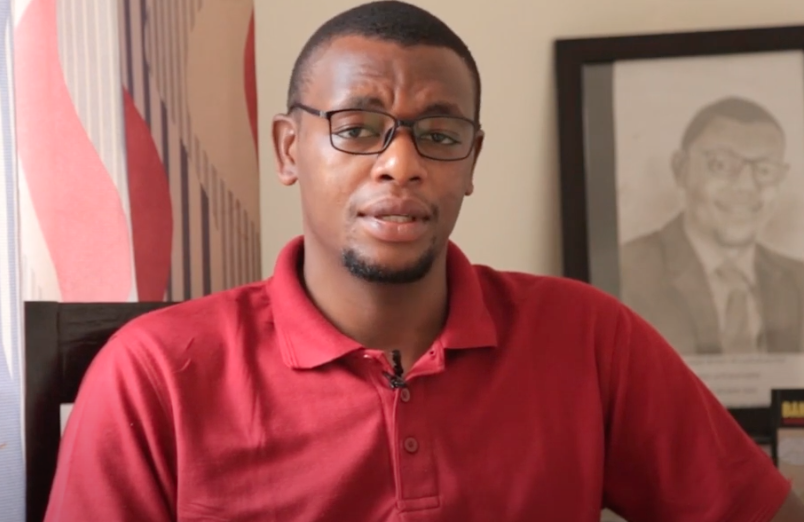 Tsitsi Dangarembga accepts the PEN Pinter Prize 2021 with Kakwenza Rukirabashaija.
On 3 January, upon a brief home visit as part of a search, Kakwenza Rukirabashaija was reportedly noted by his wife to be bloodied, weakened and limping. A week later he was charged with 'offensive communication'. What lies ahead when these charges are heard is truly frightening, and leaves us all, I believe, with the implicit questions: What can I do in the face of such repression? How do we respond to the courage of this author? How do we magnify that bravery?
When Tsitsi Dangarembga, Faber author and winner of the 2021 PEN Pinter Prize chose to share the award with Kakwenza Rukirabashaija, she deployed her cultural capital as a political force to make his suffering visible. In a world where what we see and read manifests cultural and social power in ever broader ways, the act of reading this article, of watching the video above where Tsitsi Dangarembga takes the time to share and celebrate a fellow writer's work, remembering his name and sharing it – or that of his novel The Greedy Barbarian – is to continue that work.
There is genuine fear for Kakwenza Rukirabashaija's wellbeing, as well as a horror at the violent repression of cultural expression that continues unchecked. To share that work, to celebrate the novelist who has produced it, despite the cost, is to advocate for freedom of expression. We hope to give Kakwenza as many reasons to smile as we possibly can; we want his suffering to be made visible, for as the charges he faces demonstrate, the pain and the cost show no sign of abating.
PENWrites campaign: send a message of support and solidarity to Kakwenza Rukirabashaija.
Read more about the situation faced by Kakwenza Rukirabashaija: