Faber Children's to publish
Akwaeke Emezi's debut YA novel, Pet
By Faber Editor, 8 May 2019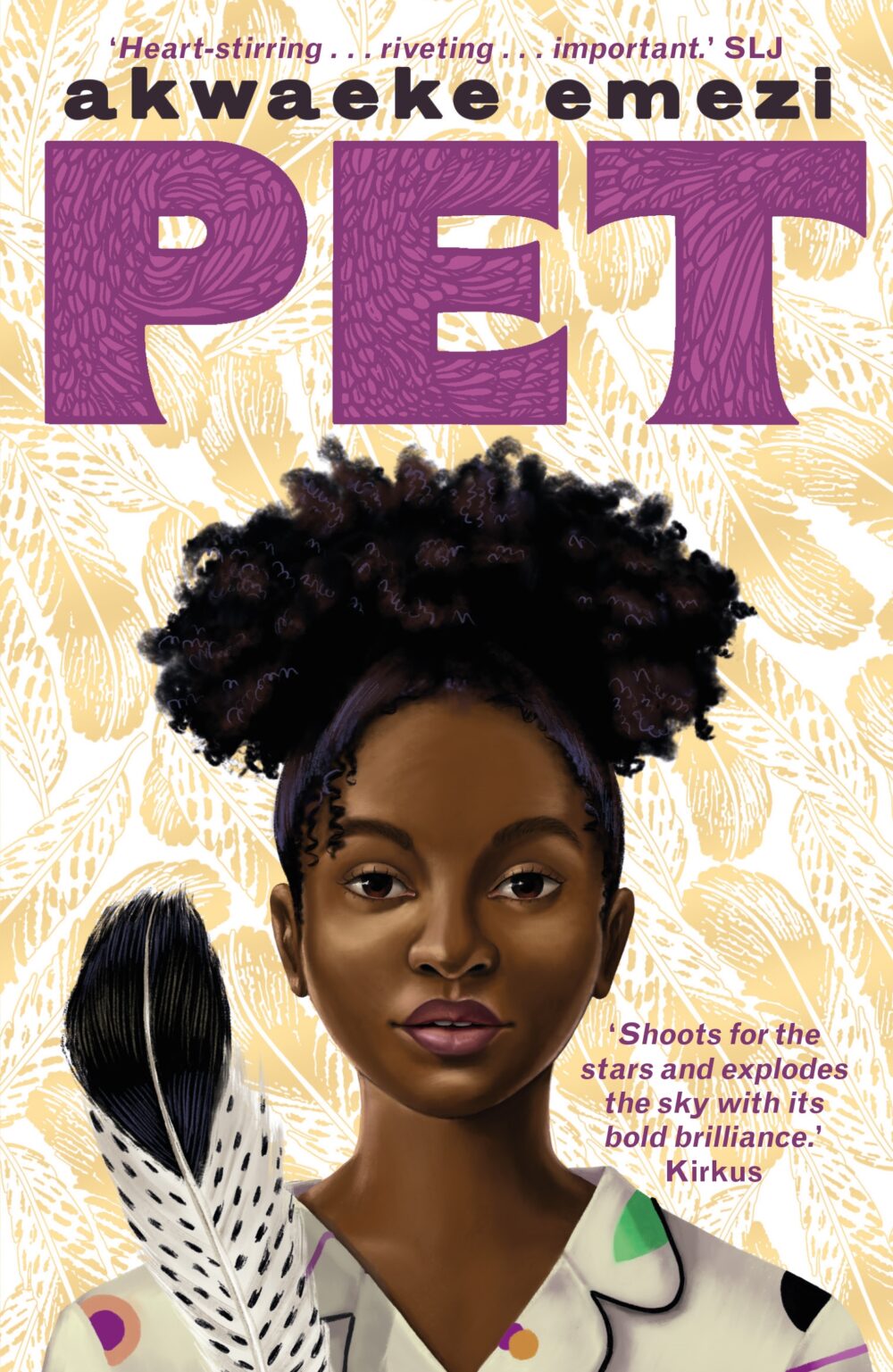 Faber Children's have acquired the rights to Akwaeke Emezi's debut YA novel Pet, which asks the important question – how do you save the world from monsters if no one will admit they exist?
Annie Eaton, covering for Faber Children's Publisher Leah Thaxton, acquired UK and Commonwealth rights from Alba Ziegler-Bailey and Ekin Oklap at The Wylie Agency and says: 'It's hugely exciting to welcome Akwaeke Emezi to the Faber YA list. Pet is a beautifully-written, powerful novel, which raises fascinating questions around human behaviour and whether we could ever live in a world free from evil. This book is really going to wake readers up and get them talking.'
Jam is taught that in her utopian world, all the monsters have been defeated, and evil has been eradicated by people now known as Angels. But when a creature called Pet claws its way out of her mother's painting looking for a monster, Jam has to face the reality that something terrible lurks at her friend's house and challenge the denial in the world around her.
Akwaeke Emezi makes their young adult debut with Pet. An honoree for the National Book Foundation's 5 Under 35 List, a longlist nominee for the Carnegie Medal of Excellence, and a shortlist nominee for the Center for Fiction's First Novel Prize, Akwaeke continues to receive accolades, including a longlisting for the 2019 Women's Prize, and rave reviews for their adult debut Freshwater. Born in Umuahia and raised in Aba, Nigeria, Akwaeke currently resides in liminal spaces.
Akwaeke, whose acclaimed novel Freshwater is also published by Faber, says: 'It's such a pleasure to have my first YA novel debut in the UK with Faber Children's, I'm very excited for readers to meet Pet and the characters within it, they're very special to me and I hope they'll be just as special to you.'
Pet will be published as a paperback original on 7 November 2019.
Proof copies will shortly be available, and can be requested via nina.douglas@faber.co.uk
Akwaeke Emezi
The stunning first YA novel from award-winning author Akwaeke Emezi, set in a city of the future where evil is said to have been eradicated