While we do not yet know the effect the Omicron variant will have on live events in the first part of 2022, we hope disruption in the New Year will be minimal. Read our picks of upcoming cultural highlights in the UK across drama, pop music and culture, classical music and poetry.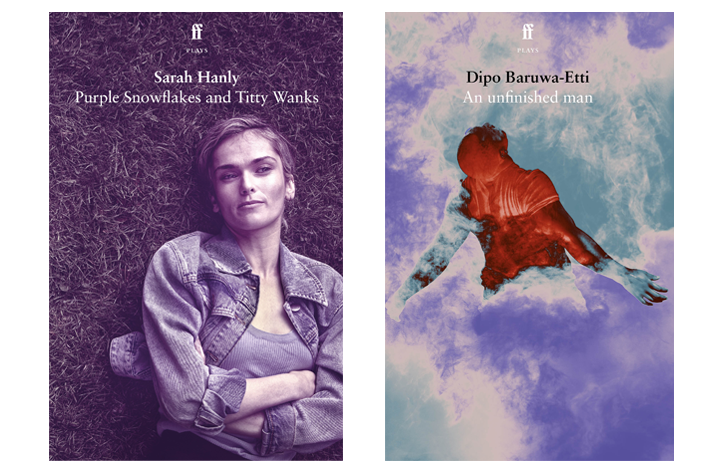 Drama
By Dinah Wood
Here's a brazenly partial look at the plays I can't wait to see in the first few months of 2022 – all of which will be published by Faber.
'Refreshing and disturbing, and joyous and dark, and hilarious and painful, all at the same time, with a burning anger at the core.' Irish Times
One of the first on my list for spring is Purple Snowflakes and Titty Wanks, a searing debut by the electric playwright-performer Sarah Hanly, which premiered to great acclaim at the Abbey Theatre, Dublin, in autumn 2021 and runs at the Royal Court, London, from 1 February.
 After that, it's a trip to Hampstead Theatre, London (from 5 February), to see The Forest by Florian Zeller, translated by Christopher Hampton. They are the same dream duo who won the Oscar for best adapted screenplay with The Father, and it's as cool and unnerving as we've come to expect, this time exploring infidelity from a distinctly French perspective.
Dipo Baruwa-Etti enthralled the critics with his 2021 debut, The Sun, the Moon and the Stars, at Stratford East. In An unfinished man, he turns his attention to the long unemployed and mysteriously languishing Kayode. If you want to hear the witches and wizards of Lagos chant loudly in East London, head to The Yard from 12 February.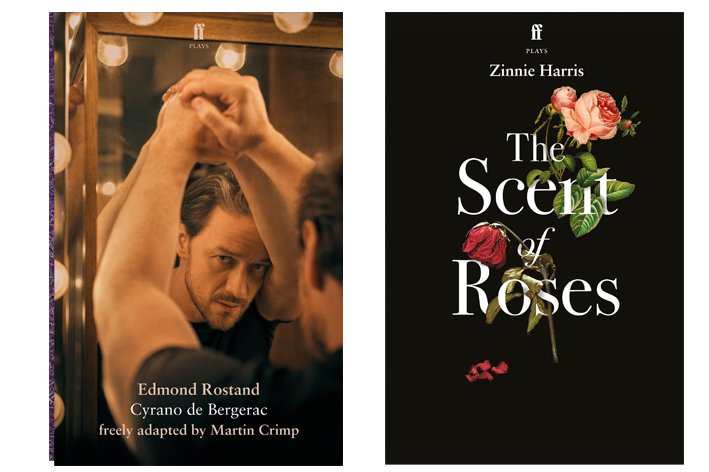 James McAvoy reprises his celebrated role in Martin Crimp's masterly adaptation of Cyrano de Bergerac, directed by Jamie Lloyd. It's a treat and opens at London's Harold Pinter Theatre from 2 February before transferring to the Theatre Royal Glasgow and from there to Broadway.
The Times nailed it: 'Mesmerising . . . Crimp gives us sinuous hip hop verse that is grandiloquent and swaggering when it needs to be, but is also witty and, yes, tender . . . an unforgettable evening.'
And from Glasgow to Edinburgh's Lyceum (from 25 February) for Zinnie Harris's powerful new play, The Scent of Roses. Expect to feel unnerved as a woman takes her husband hostage to allow an honest conversation. This simple, transgressive act, and her demand for a straight answer, sparks a chain of interrogations and revelations as they and those around them try to discover what is real and who they can trust in a post-truth world.
The Wellspring opens at Royal & Derngate, Northampton, on 17 March and transfers to the Oxford Playhouse and beyond. This is an intimate, thought-provoking piece by playwright Barney Norris and his internationally acclaimed pianist and broadcaster father David Owen Norris, as they examine their father–son relationship and what has shaped them. It's about the life of the artist, it's about family, music, identity and the meaning of place. And the words accompanied by exquisite music performed by David himself, described by the Toronto Globe and Mail as 'quite possibly the most interesting pianist in the world'.
And finally, the always magnificent Ralph Fiennes reunites with David Hare and director Nicholas Hytner to play Robert Moses, for forty years the most powerful man in New York, who created parks, bridges and 627 miles of expressway to connect the people to the great outdoors. This is a blazing account of a man whose iron will exposed the weakness of democracy in the face of charismatic conviction. Straight Line Crazy opens at the Bridge Theatre, London, in March 2022. Not to be missed.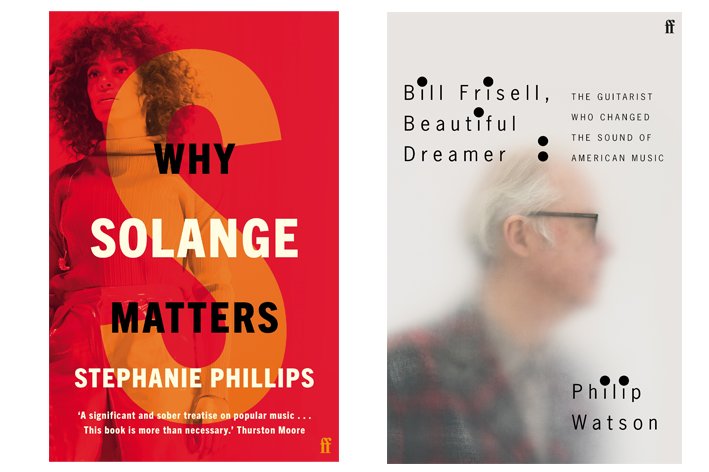 Pop music and culture
By Alexa von Hirschberg

Big Joanie
January to April, nationwide
Big Joanie are a Black feminist punk band whose passionate live shows and punk rock ethos have led to them becoming one of the most talked about bands on the UK live scene. Faber published singer/guitarist Stephanie Phillips's acclaimed book Why Solange Matters in 2021.
Alabaster dePlume
19 February, The Con Club, Lewes
London and Manchester-based spoken word artist, writer and saxophonist Angus Fairbairn AKA Alabaster dePlume spans the realms of performance poetry, folk and jazz. His live performances are well worth checking out.
Bill Frisell
13 March, Cadogan Hall, London
Revolutionary guitarist and composer Bill Frisell is one of the most innovative and genre-spanning musicians at work today. This rare solo show marks the launch of the publication of Bill Frisell, Beautiful Dreamer, the biography by Philip Watson.
Joan As Police Woman 
29 March, Union Chapel, London
Joan As Police Woman has been putting out consistently inventive and beautiful music for decades. She recently recorded with Damon Albarn and her latest record featured Dave Okumu and late Afrobeat legend Tony Allen. This trio gig, covering her work across the years, will be sublime.
Sons of Kemet
February 19–26, nationwide
Shabaka Hutchings is an unstoppable force on the UK music scene. His bands include Sons of Kemet, The Comet is Coming and Shabaka and the Ancestors. Check out the Sons of Kemet's spring tour for a high energy, eclectic fusion of Caribbean-influenced jazz and hip hop, with a line-up of two drummers, tuba and sax.
Kojey Radical 
5 March to 7 April, nationwide
Don't miss the chance to see poet, rapper, musician and visual artist – and three-time MOBO nominee – Kojey Radical perform during this run of spring dates.
Pearl Jam and Pixies
8 to 9 July, Hyde Park, London
If you're a fan of either of these two huge bands, you probably already have tickets, but if not, this will no doubt be a huge celebratory party. If grunge isn't your thing, there are still tickets left for Duran Duran and Eagles.
Ghetts
14 July, Somerset House, London
If you missed his November run of dates following #1 album Conflict of Interest, British grime MC, rapper and songwriter Ghetts will be performing at London's iconic Somerset House in July.
We Out Here Festival
25 to 28 August (Cambridgeshire)
Let's hope summer festivals will be back in full swing in 2022. There are festivals to suit every taste all over the country, but we highly recommend getting early bird tickets for We Out Here Festival, a glorious, family-friendly weekend celebration from Gilles Peterson's Brownswood community, joining the musical dots between soul, hip hop, house, afro, electronica, jazz and beyond.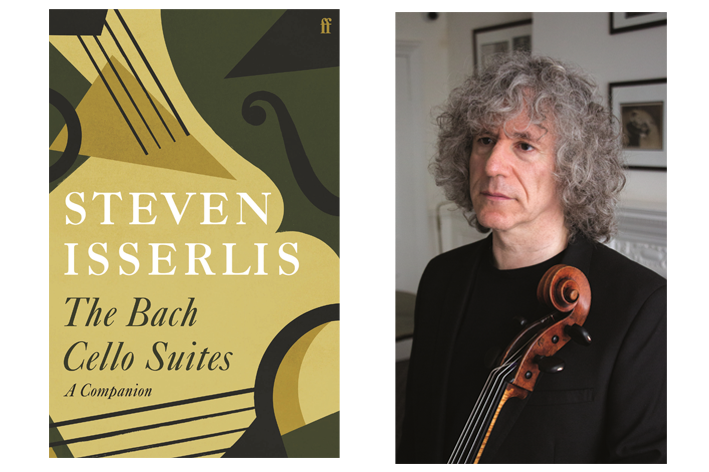 Classical Music
By Belinda Matthews

Philharmonia Orchestra
16 January, Royal Festival Hall, London
Steven Isserlis (author of The Bach Cello Suites: A Companion and Robert Schumann's Advice to Young Musicians) performs Haydn, conducted by Philip Herreweghe
The programme includes Bach Suite and Mozart and Haydn's ever popular Cello Concerto No. 1, which was rediscovered in a Prague museum in 1961, 200 years after it was written. In Isserlis's words this is 'the greatest classical cello concerto. It's full of joy, of joyous virtuosity. It's perfect.'
Takács Quartet & Stephen Hough
Thursday 20 January, Wigmore Hall, London
Music by Schumann, Haydn and Stephen Hough
A glorious concert from the ever popular Takács Quartet (led by Edward Dusinberre, author of Beethoven for a Later Age: The Journey of a String Quartet) including two stalwarts of the repertoire by Schumann and Ravel, and an intriguing premiere from one of the world's leading pianists and Faber author Stephen Hough (Rough Ideas: Reflections on Music and More).
BBC Philharmonic – Discovering Elgar
22 February, Royal Concert Hall, Nottingham
Elgar Symphony No. 1 conducted by Mark Wigglesworth (author of The Silent Musician: Why Conducting Matters)
This remarkable Symphony is a personal favourite of mine – Elgar at the height of his powers. Leading conductor Mark Wigglesworth will be joined by broadcaster and writer Stephen Johnson (The Eighth: Mahler and the World in 1910), who'll be shedding light on the origins and form of the Symphony before a performance of the complete work.
Also included is a free pre-concert performance, 6.20 p.m: Emily Hodkinson (mezzo-soprano) performs Elgar's Sea Pictures.
Zadie Smith with the BBC Symphony Orchestra
22 April, Barbican Hall, London
Zadie Smith, one of Britain's leading novelists, joins the orchestra to explore the music, ideas and artists who have challenged, provoked and inspired her. Music has always run through her works, in particular her 2016 novel Swing Time, longlisted for the Booker Prize, which explores her love of music and dance. This should be a stimulating and original evening!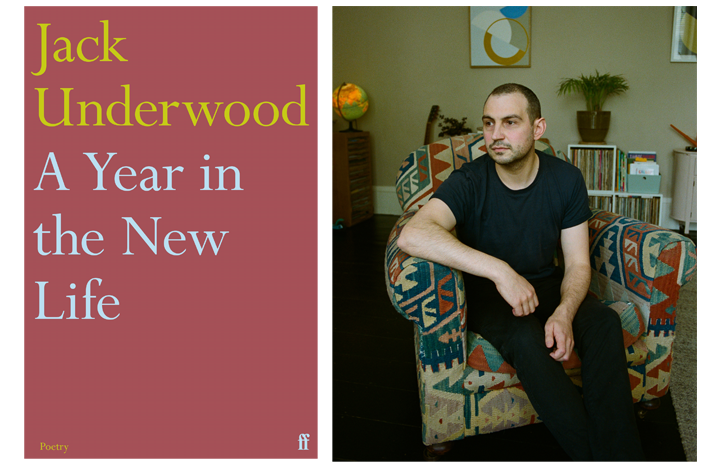 Poetry
By Jane Feaver
The ten poets (including our own Jack Underwood, shortlisted for A Year in the New Life) shortlisted for the T. S. Eliot Prize read their work at an event in January, held every year on the South Bank at the Royal Festival Hall and not to be missed. Sunday 9 January, 7pm.
Poetry festivals provide a wonderful platform and gathering space for poets. During the pandemic, many festivals moved online. The plus-side is that festivals all over the country become accessible, and most festivals, I imagine, will be following some sort of hybrid delivery in 2022. Look out for:
StAnza International Festival draws in poets from around the world and runs from 9 to 13 March. The theme this year is 'Stories Like Starting Points' and, among a throng of readers and performers, includes appearances from Emily Berry, Jack Underwood, Don Paterson, Nidhi Zak/Aria Eipe and Paul Muldoon.
Ledbury Poetry Festival, in Herefordshire in the west of England, runs from 1 to 10 July.
Push the Boat Out, entering its second year, a festival in Edinburgh that celebrates the range of contemporary poetry through traditional forms to hip hop and spoken word. October 2022, exact dates to be confirmed.
The Aldeburgh Poetry Festival in November 2022, exact dates to be confirmed.