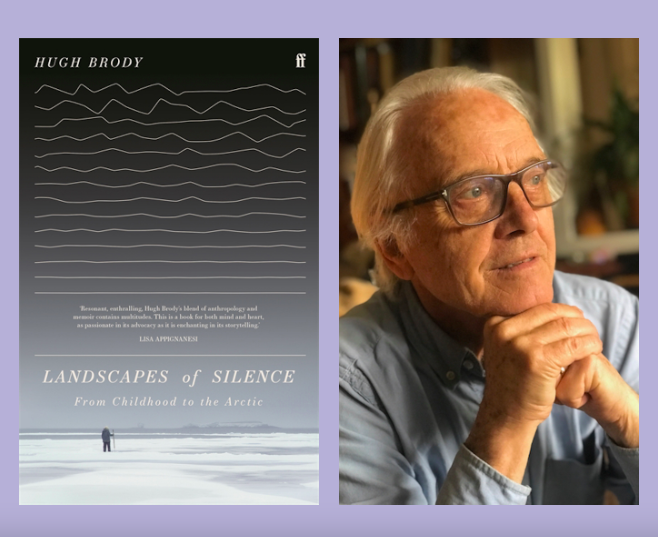 In Landscapes of Silence, I finally wrote about some of the ways in which my own life, and especially my childhood in the north of England, led to my heading out to what seemed to be remote edges of the world.
When I got to those edges, I was to find, of course, that for the people who welcomed me there this was the centre of the world – absolutely not some kind of inaccessible edge. And I came to realise that by travelling to what I had thought of as the margins, I was discovering the meanings of the centre.
As a child I was never sure where I belonged, or if I belonged anywhere. My Austrian mother wanted her children to be as English as possible, but she and my Austro-Polish grandmother insisted that all that was best in the word came from Vienna. Until I was thirteen, I was sent to Hebrew classes three times a week and was at a synagogue service every Saturday morning, then was sent off to a Church of England boarding school. As a child I found excitement and peace – the two elements that must combine for work to be as much a joy as a challenge – in searching for birds' nests and painting pictures. So it is not surprising, I suppose, that my work moved between different islands of preoccupation or adventure.
I always wanted to write, and then discovered the magic and excitement of making films. But I was never sure about which direction to take, always drawn from one kind of work to another – and within a life where work very often was the life itself. When writing non-fiction I often find myself longing to be in an imagined story. When alone at work on a text I dream of being in a team, making a film. When in the social and financial complexities of film-making, the appeal of the solitude of writing can be overwhelming. So the back and forth between rival ways of working and living became a rather stressful pattern. It may be that anthropology often provided a compromise, since it is to spend time with others in order to find the writing, but it too generated the push and pull between one way of life and another.
Seven years ago, in 2015, prompted by the dismaying levels of youth suicide in many indigenous communities across the far north and, indeed, around the world, I found myself beginning to write again about the Arctic. The suicide and attempted suicide rates among the young were shocking – as much as ten times the rate for other equivalent groups.  And if the young were saying that their lives were not worth living, what was that revealing about the world in which they found themselves? It seemed to me that until I faced these facts it would not be possible to work on anything else.
Yet I found that I could not write about other people again without opening up my own story, my own experience of the shadows of darkness and the impulse to suicide. To start with  this seemed to be a preamble, or a clearing of the debris and blockages that can be the first challenge. But as I worked I remembered more and more, and soon found myself with a huge, sprawling and confused text – going backwards and forwards between childhood in Yorkshire and living with Inuit in the Canadian north, and many of the journeys in between.
I realised that this was an inchoate and unmanageable text, and began again. It took a long time, and two more unsatisfactory versions, to reach what seemed a final impasse. Then came the unexpected quiet and stability of lockdown. A film I had begun work on in Canada was cancelled, travel was not possible, least of all to societies at the other side of the world. The old habit of dealing with all stress by heading off to the airport could not be indulged. So I went to work again, aiming to write the book that would bring together my childhood and my escape from it to the Arctic. And ended up with Landscapes of Silence.
Landscapes of Silence: From Childhood to the Arctic is published on 21 July 2022.
Hugh Brody
A dazzling tapesty of personal memory and distant landscapes from the renowned anthropologist and film-maker, Hugh Brody.