Seamus Heaney was born in County Derry in Northern Ireland. Death of a Naturalist, his first collection of poems, appeared in 1966, and was followed by poetry, criticism and translations which established him as the leading poet of his generation. In 1995 he was awarded the Nobel Prize in Literature, and twice won the Whitbread Book of the Year, for The Spirit Level (1996) and Beowulf (1999). Stepping Stones, a book of interviews conducted by Dennis O'Driscoll, appeared in 2008; Human Chain, his last volume of poems, was awarded the 2010 Forward Prize for Best Collection. He died in 2013. His translation of Virgil's Aeneid Book VI was published posthumously in 2016 to critical acclaim, followed in 2018 by 100 Poems, a selection of poems from his entire career, chosen by his family.
1939
Born on 13 April 1939 at the family farmhouse Mossbawn, Heaney was the first of nine children.
1957
Seamus Heaney begins his Undergraduate Degree in English Language and Literature at Queen's University Belfast. He graduates with First Class Honours in 1961.
1964
The New Statesman magazine publishes three of Heaney's poems, after which Faber asks him to submit a manuscript.
1966
Heaney's first major published volume, Death of a Naturalist, is published by Faber. The collection is awarded the Gregory Award for Young Writers and the Geoffrey Faber Prize.
1972
Heaney moves to Glanmore Cottage, Wicklow, in the Republic of Ireland.
1975
North, an intensely worked and deep account of the people, history and landscape of Ireland, is published.
1979
Field Work is published. The New York Times describes it as: 'A superb book, the most eloquent and far-reaching book he has written, a perennial poetry offered at a time when many of us have despaired of seeing such a thing.'
1981
Heaney becomes a visiting professor at Harvard University, and shortly afterwards is awarded two honorary doctorates, from Queen's University Belfast and Fordham University in New York.
1989
Seamus Heaney is elected Professor of Poetry at the University of Oxford, giving a public lecture each term and speaking at the University's honorary degree ceremony every other year.
1995
Seamus Heaney is awarded the Nobel Prize in Literature. The citation describe his poetry as: 'Works of lyrical beauty and ethical depth, which exalt everyday miracles and the living past.'
1996
Heaney's collection The Spirit Level wins the Whitbread Book of the Year Award, and he is awarded the same prize three years later for his translation of Beowulf.
2004
Queen's University Belfast, his alma mater, opens the Seamus Heaney Centre for Poetry, which houses the Heaney media archive.
2006
Poetry collection District and Circle is awarded the T. S. Eliot Prize and Irish Times Poetry Now Award.
2008
Faber publishes a book of interviews with Seamus Heaney, Stepping Stones by Dennis O'Driscoll.
2010
Human Chain, Heaney's twelfth collection, is awarded the Forward Poetry Prize for Best Collection. Judges described the work as: 'A collection of painful, honest and delicately weighted poems . . . a wonderful and humane achievement.' It is also shortlisted for the T. S. Eliot Prize.
2011
Seamus Heaney donates his archive of literary papers, manuscripts, drafts and notebooks to the National Library of Ireland.
2013
Heaney died at Blackrock Clinic in Dublin on 30 August. He was buried at his home village of Bellaghy, in the same graveyard as his parents, young brother, and other family members.
2018
100 Poems, a personal selection from across Seamus Heaney's lifetime of writing, is published.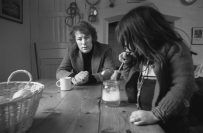 Seamus Heaney reads St. Kevin and the Blackbird
Simon Armitage reads from Seamus Heaney's Aeneid Book VI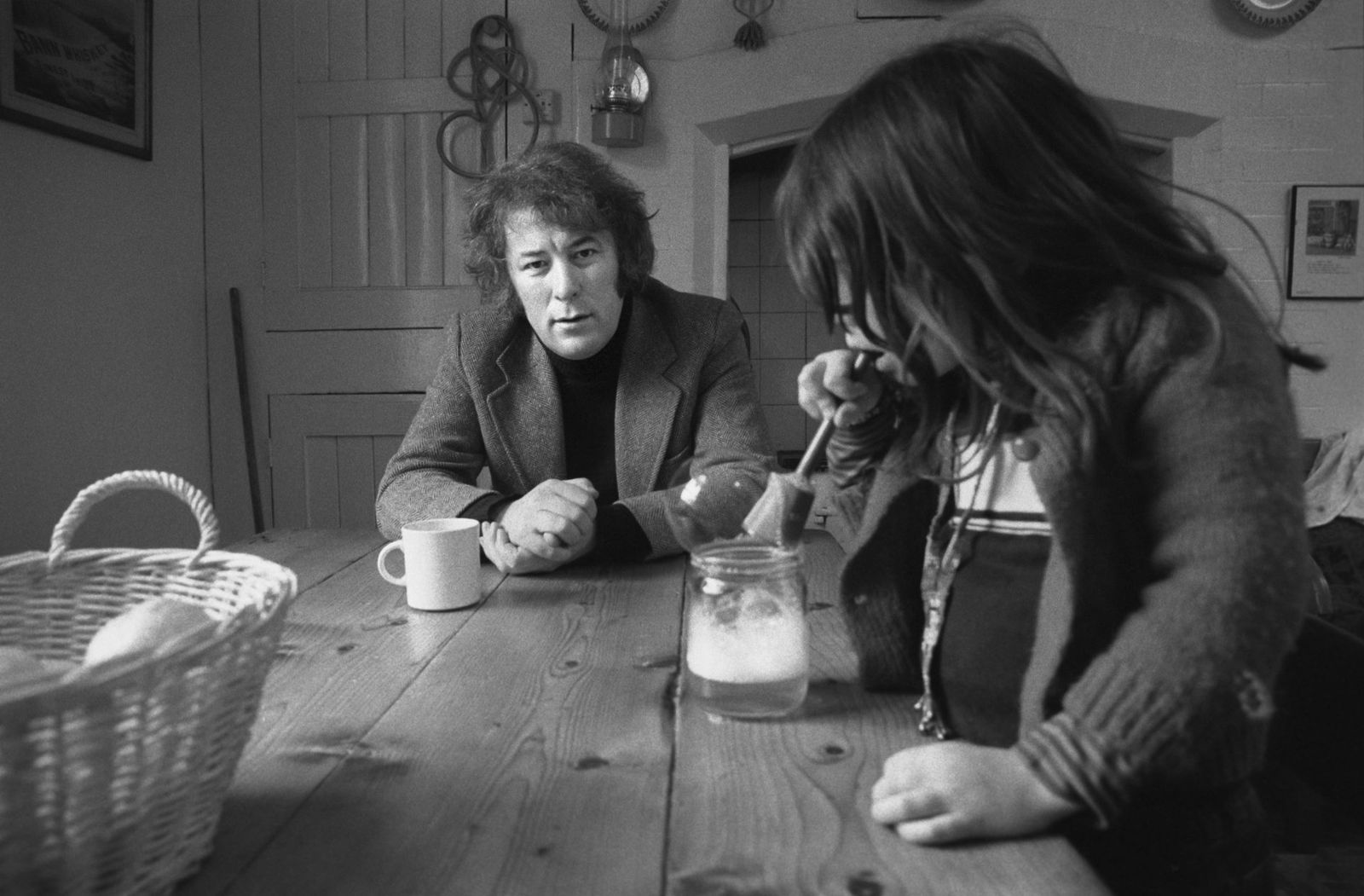 Seamus Heaney reads Scaffolding
Seamus Heaney Reads Death of a Naturalist
'Works of lyrical beauty and ethical depth, which exalt everyday miracles and the living past.'
Nobel Prize in Literature 1995
'Heaney's voice, by turns mythological and journalistic, rural and sophisticated, reminiscent and impatient, stern and yielding, curt and expansive, is one of a suppleness almost equal to consciousness itself.'
Helen Vendler
'His is "close-up" poetry – close up to thought, to the world, to the emotions. Few writers at work today, in verse or fiction, can give the sense of rich, fecund, lived life that Heaney does.'
John Banville
'More than any other poet since Wordsworth he can make us understand that the outside world is not outside, but what we are made of.'
John Carey
'The poet who has shown the finest art in presenting a coherent vision of Ireland, past and present.'
Richard Murphy
Quotes from Seamus Heaney
'But I've no spade to follow men like them. Between my finger and my thumb The squat pen rests. I'll dig with it.'
Digging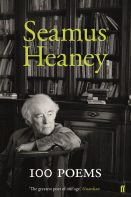 'I rhyme
To see myself, to set the darkness echoing.'
Personal Helicon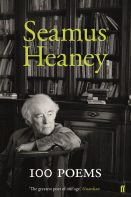 'A good poem allows you to have your feet on the ground and your head in the air simultaneously. '
Something to Write Home About

'Our shells clacked on the plates.My tongue was a filling estuaryMy palate hung with starlight:As I tasted the salty PleiadesOrion dipped his foot into the water.'
Oysters

'The way we are livingTimorous or boldWill have been our life.'
Elegy

Questions about Seamus Heaney
Are there any exhibitions about Seamus Heaney?
Yes, there are two – one in Northern Ireland and one in Dublin. Seamus Heaney HomePlace is an award-winning arts and literary centre dedicated to the life and work of the poet, located in his home village of Bellaghy, Co Derry. It features a fully interactive exhibition over two floors. More information here.
Seamus Heaney: Listen Now Again is a National Library of Ireland exhibition about the life and work of Seamus Heaney, filled with his manuscripts and notebooks, and housed in the Cultural and Heritage Centre at Bank of Ireland, College Green, Dublin. More information here.
Who were Seamus Heaney's poetic influences?
Early on, Seamus Heaney was influenced by Irish and British poets such as Gerard Manley Hopkins, Patrick Kavanagh and Ted Hughes, later a friend with whom he edited The Rattle Bag. Later in life, he greatly admired the Polish poet Czeslaw Milosz.
Where is Seamus Heaney's archive?
Seamus Heaney donated his literary papers to the National Library of Ireland in 2011. These include manuscripts, drafts, notebooks and letters. There is also an archive of his letters at the Rose Library in Emory University, Atlanta.
Where can I read more about Seamus Heaney?