Orhan Pamuk is the author of many celebrated books, including The White Castle, Istanbul and Snow. In 2003 he won the International IMPAC Award for My Name is Red, and in 2006 he was awarded the Nobel Prize in Literature. The Museum of Innocence was an international bestseller, praised in the Guardian as 'an enthralling, immensely enjoyable piece of storytelling'. Orhan Pamuk lives in Istanbul.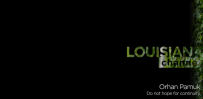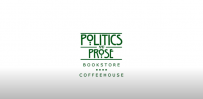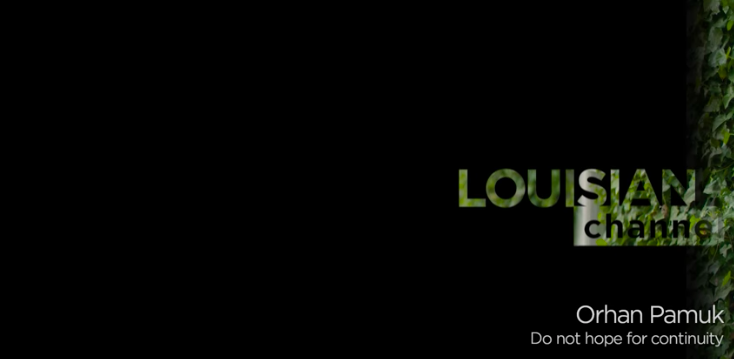 Orhan Pamuk Interview: Do Not Hope for Continuity, from Louisiana Museum of Modern Art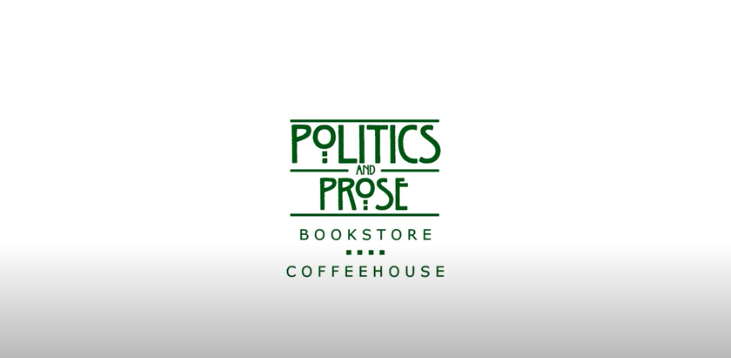 Orhan Pamuk, The Red-Haired Woman, from Politics & Prose D. C.
'He has become one of the essential and enduring writers that both East and West can gratefully claim as their own.'
New York Times
'Everyone should read Pamuk.'
New Statesman
'Orhan Pamuk, the celebrated Turkish novelist, has won the Nobel Prize for Literature. It would be difficult to conceive of a more perfect winner for our catastrophic times. Just as Turkey stands at the crossroads of the Muslim East/Middle East and the European and North American west, so Pamuk's work inhabits the shifting ground of an increasingly dangerous cultural and religious overlap, where ideologies as well as personalities collide.'
Margaret Atwood, Guardian
'One of the freshest, most original voices in contemporary fiction.'
Independent on Sunday
'Some things never get obsolete, including good writing by masters like Pamuk.'
New York Journal of Books
'He is a weaver of tales par excellence, with an unmatched sense for the ways that social change affect individual psychology and a restrained, genteel prose style that disguises the unruly passions just below the surface . . .'
Wall Street Journal
'Fabulous . . . It is a wonderful novel, dreamy, passionate and august, exotic in the most original and exciting way.'
Spectator, on My Name Is Red
'More than any other book I can think of, it captures not just [Istanbul's] past and present contradictions, but also its terrible, timeless beauty. It's almost perfect, in other words.'
New Statesman, on My Name Is Red
'Epic novel of obsessive love . . . full of yearning, intriguing psychology, unnerving intensity and unencumbered prose, its 700-odd pages are consumed in a thrice.'
Sunday Telegraph, on The Museum of Innocence
'Pamuk's most seductive novel yet . . . he exhibits all that near-hallucinatory gift for ambience and atmosphere that places him amongst the great urban novelists . . . epic, mesmeric invocation of passions and places.'
Independent, on The Museum of Innocence
'The first thing I learned at school was that some people are idiots; the second thing I learned was that some are even worse.'
Istanbul: Memories and the City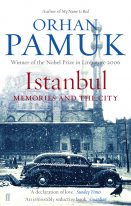 'In fact no one recognizes the happiest moment of their lives as they are living it. It may well be that, in a moment of joy, one might sincerely believe that they are living that golden instant "now," even having lived such a moment before, but whatever they say, in one part of their hearts they still believe in the certainty of a happier moment to come. Because how could anyone, and particularly anyone who is still young, carry on with the belief that everything could only get worse: If a person is happy enough to think he has reached the happiest moment of his life, he will be hopeful enough to believe his future will be just as beautiful, more so.'
The Museum of Innocence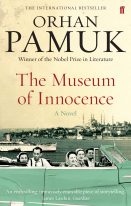 'How much can we ever know about the love and pain in another heart? How much can we hope to understand those who have suffered deeper anguish, greater deprivation, and more crushing disappointments than we ourselves have known?'
Snow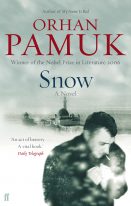 'When you love a city and have explored it frequently on foot, your body, not to mention your soul, gets to know the streets so well after a number of years that in a fit of melancholy, perhaps stirred by a light snow falling ever so sorrowfully, you'll discover your legs carrying you of their own accord toward one of your favourite promontories.'
My Name Is Red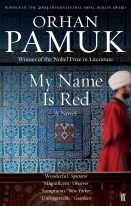 'Tell me then, does love make one a fool or do only fools fall in love?'
My Name Is Red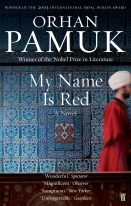 Questions about Orhan Pamuk
Is there a real Museum of Innocence?
Yes, Orhan Pamuk is the creator and curator of a museum inspired by his classic novel, in the heart of Istanbul, Turkey. The museum's collection contains thousands of objects that together present a picture of Istanbul in the second half of the twentieth century.
When did Orhan Pamuk win the Nobel Prize in Literature?
Orhan Pamuk received the 2006 Nobel Prize in Literature, becoming the second youngest person, at 44 years old, to receive the award in its history.
Has Orhan Pamuk written non-fiction about Istanbul?
Yes, Orhan Pamuk's memoir of his life and home city, Istanbul: Memories and the City, was published in 2006. 'It makes me yearn - more than any glossy tourist brochure could possibly do - to be once again in Istanbul,' wrote Noel Malcolm in the Sunday Telegraph. In 2017 a new illustrated edition was published.
Where can I read more about Orhan Pamuk?
Orhan Pamuk was interviewed in depth by the Guardian newspaper in 2015:
'Turkey's most famous author talks about highs and lows, still having a bodyguard and finding inspiration for his new novel on the streets of Istanbul.'