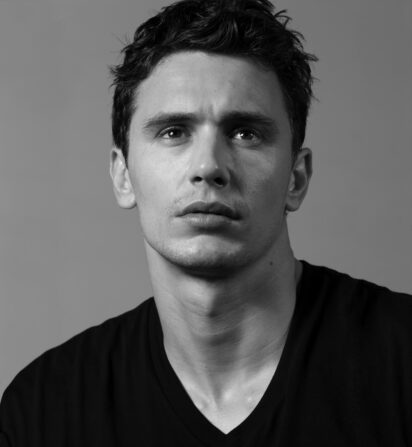 James Franco grew up in the northern California town of Palo Alto. He is an actor, director, screenwriter and artist. His film appearances include Milk, Pineapple Express, the Spider-Man trilogy, Howl, Oz the Great and Powerful, Spring Breakers, and This Is The End.
He received an Oscar nomination for Best Actor for his performance in 127 Hours.
On television, he starred in the critically acclaimed series Freaks and Geeks and won the Golden Globe award for his portrayal of James Dean in the bio-pic of the actor's life.
He has written and directed the films, The Broken Tower and an adaptation of Faulkner's As I Lay Dying.
Franco has presented his visual art at galleries in America and Europe, including Psycho Nacirema at London's Pace Gallery.
His writing has appeared in Esquire, the Wall Street Journal and McSweeney's. He has an MFA from Brooklyn College and has studied in the creative writing MFA programme at Columbia and the film MFA programme at New York University. and is completing a PHD at Yale University.
His collection of stories, Palo Alto, was published in 2011, and his novel, Actors Anonymous in 2013.