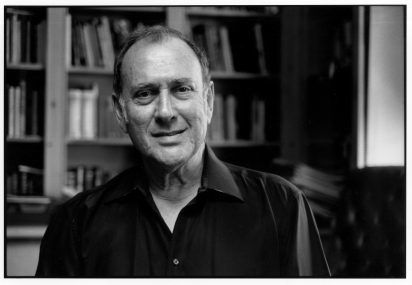 Harold Pinter was born in London in 1930. He lived with Antonia Fraser from 1975 and they married in 1980. In 1995 he won the David Cohen British Literature Prize, awarded for a lifetime's achievement in literature. In 1996 he was given the Laurence Olivier Award for a lifetime's achievement in theatre. In 2002 he was made a Companion of Honour for services to literature. In 2005 he was awarded the Nobel Prize for Literature and, in the same year, the Wilfred Owen Award for Poetry and the Franz Kafka Award (Prague). In 2006 he was awarded the Europe Theatre Prize and, in 2007, the highest French honour, the Légion d'honneur. He died in December 2008.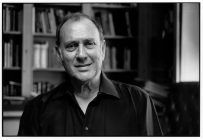 Nobel Lecture by Harold Pinter
Harold Pinter Interview (2001)
Harold Pinter Interview on Charlie Rose
'The foremost representative of British drama in the second half of the twentieth century.'
Swedish Academy citation on awarding Harold Pinter the Nobel Prize in Literature, 2005
'Yesterday when you talked about Britain's greatest living playwright, everyone knew who you meant. Today they don't. That's all I can say.'
David Hare on learning of Harold Pinter's death, Guardian, December 2008
'He was our God, Harold Pinter, for actors. He was the man who wrote the plays you wanted to be in.'
Michael Gambon, Guardian, December 2008
'In more than thirty plays written between 1957 and 2000 and including masterworks like The Birthday Party, The Caretaker, The Homecoming and Betrayal – Mr. Pinter captured the anxiety and ambiguity of life in the second half of the twentieth century with terse, hypnotic dialogue filled with gaping pauses and the prospect of imminent violence.'
Mel Gussow and Ben Brantley, New York Times, December 2008
'No other dramatist of his generation has proved as durable as Pinter. But he was also one of those rare writers who decisively shaped the medium in which they work. For a start, he banished the idea of the omniscient author. After plays such as The Birthday Party and The Caretaker, it was no longer de rigeur for dramatists to know the back-story or the future of their characters. As Pinter said in a lecture to students in 1962: "My characters tell me so much and no more with reference to their experience, their aspirations, their motives, their history." But alongside that, he showed that theatrical poetry is not an ornate, verbal appendage. He proved that it can be found in the banalities, repetitions, evasions and even hiatuses of everyday speech. He became famous for his use of the pause, something he claimed to have learned from the comedian Jack Benny. But for Pinter dramatic speech was also frequently a camouflage for unexpressed, hidden emotion. "So often, below the word spoken is the thing known and unspoken."'
Michael Billington, Guardian, December 2008
'Harold Pinter's influence on a generation of playwrights can be measured by the speed with which the word "Pinteresque" entered the vocabulary.'
BBC News, December 2008
'Listen. You know what it's like when you're in a room with the light on and then suddenly the light goes out? I'll show you.
It's like this.
He turns out the light.
BLACKOUT'
No Man's Land
'Anna: Queuing all night, the rain, do you remember? my goodness, the Albert Hall, Covent Garden, what did we eat? to look back, half the night, to do things we loved, we were young then of course, but what stamina, and to work in the morning, and to a concert, or the opera, or the ballet, that night, you haven't forgotten? and then riding on top of the bus down Kensington High Street, and the bus conductors, and then dashing for the matches for the gasfire and then I suppose scrambled eggs, or did we? who cooked? both giggling and chattering, both huddling to the heat, then bed and sleeping, and all the hustle and 256 bustle in the morning, rushing for the bus again for work, lunchtimes in Green Park, exchanging all our news, with our very own sandwiches, innocent girls, innocent secretaries, and then the night to come, and goodness knows what excitement in store, I mean the sheer expectation of it all, the looking-forwardness of it all, and so poor, but to be poor and young, and a girl, in London then . . . and the cafés we found, almost private ones, weren't they? where artists and writers and sometimes actors collected, and others with dancers, we sat hardly breathing with our coffee, heads bent, so as not to be seen, so as not to disturb, so as not to distract, and listened and listened to all those words, all those cafés and all those people, creative undoubtedly, and does it still exist I wonder? do you know? can you tell me?
Slight pause
Deeley: We rarely get to London.
Kate stands, goes to a small table and pours coffee from a pot.'
Old Times
Questions about Harold Pinter
What did Harold Pinter write about Shakespeare?