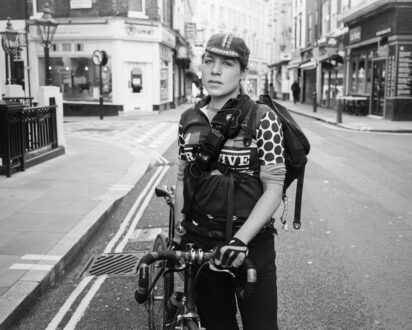 Emily Chappell studied at Cambridge and SOAS, and since 2008 has worked as a cycle courier in London.
Emily's writing has featured in the Guardian and in 2012 she won Travel Blogger of the Year at the British Travel Press Awards, and a Jupiter's Traveller Award from the Ted Simon Foundation. She delivered her first lecture to the Royal Geographical Society in 2012.
She spent 2011 to 2013 cycling across Asia-from Wales to Japan-and in 2014 she cycled across Iceland. Emily has just completed the Transcontinental Race from Belgium to Istanbul.
@emilychappell / thatemilychappell.com